06 Jun

LOOK: Circular Lights @ Ysalina Bridge Temporarily Removed Due To Bridge Rehab & Repairs (Until August?)

Mga higala! The circular lighting fixtures of Cagayan de Oro's Gov. Ysalina Bridge have been temporarily removed!

This is due to the scheduled bridge rehabilitation and repairs that the city government is currently conducting.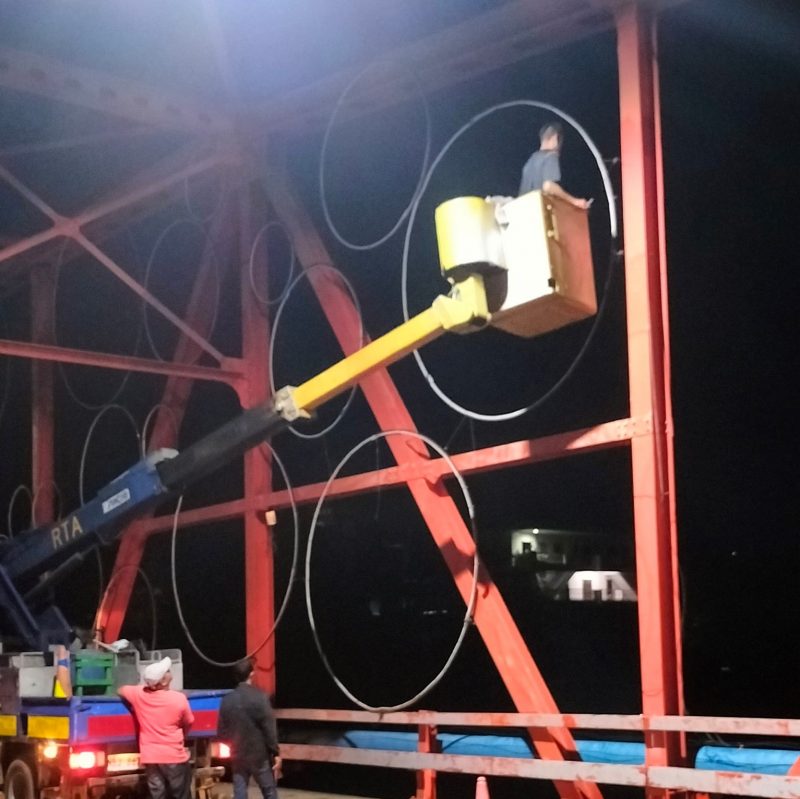 Naka-bantay ba ka nga nawala ang lights sa tulay higala?
The said bridge will be closed every 10:00 PM-5:00 AM for the said repairs, which will last until August 15, 2022, in time for the annual Higalaay Festival.
Below is the advisory from the Roads and Traffic Administration (RTA):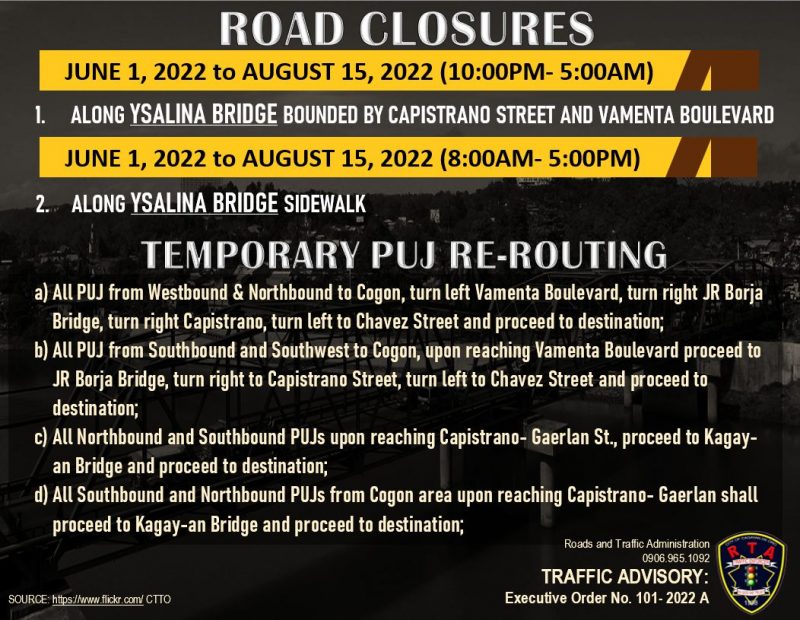 Basin August pa pud ni mabalik ang lights. Watch out for updates!
Related articles:
LOOK: New Lighting Fixtures @ The Gov. Ysalina Bridge Of Cagayan de Oro
LOOK: Late-Night "Photo Op" Of Kagay-anons @ The Gov. Ysalina Bridge