14 Nov

City Government Prepares for First Ever ASEAN Friendship Cup in CdeO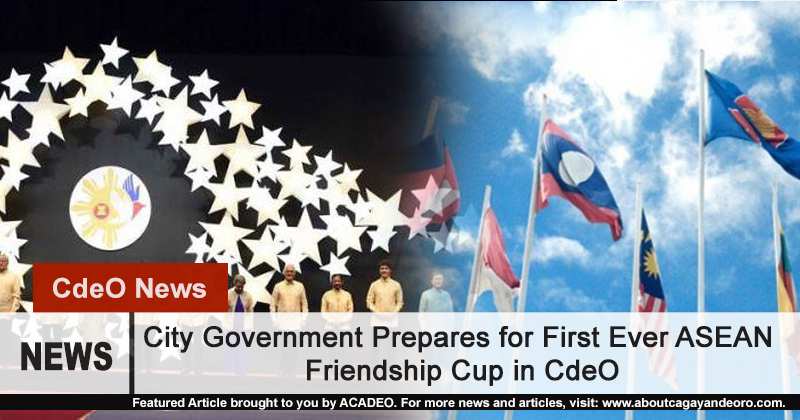 In an article from Cagayan de Oro News Bulletin, the leaders of Cagayan de Oro City are now doing a lot of preparations for the first-ever Cagayan de Oro City Association of Southeast Asian Nations (ASEAN) Friendship Cup set to happen from December 5 to 11 this of this year.
With the upcoming sports event, City Hall Sports Focal Person Stephen "Pong" Dacoco called for a meeting to discuss the necessary preparation the city should make.
The 1st CdeO ASEAN Friendship Cup is a 50-above international basketball tournament where eight competing teams will be seen to bring honor and pride to their respective countries.
Teams that are expected to compete in the tournament will be coming from Asian countries such as Xiamen and Macau in China; Taiwan; Jakarta, Indonesia; and Singapore. Also included in the lineup are the Team Philippine Airlines, Team Macbeth, and Team Cagayan de Oro City.
The final venue for the basketball is yet to be determined but admission for those who want to witness will be free of charge.
The 1st CdeO ASEAN Friendship Cup is one of the activities laid for the 31st ASEAN Summit which the Philippines is now hosting.