05 Aug

City Gov't Turns Over New Child Development Center to Barangay Tignapoloan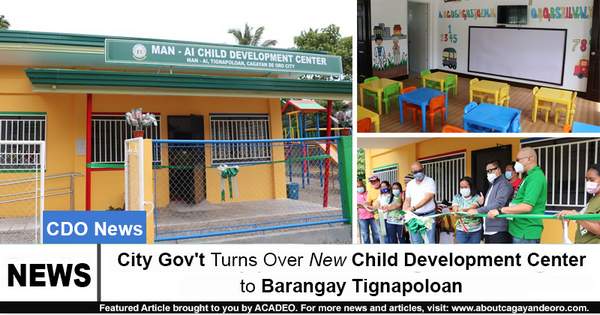 Mga higala! The administration of Cagayan de Oro City Mayor Oscar Moreno turned over a newly completed Child Development Center (CDC) last August 4, 2020, intended for use of the children in Lower Man-ai, Barangay Tignapoloan.
City Councilors Jay Roa Pascual and Reuben "Dok Boboy" Daba were at the event, leading the turn over of the P1.25 million modern center while observing precautionary measures against COVID-19.
City Social Welfare and Development Executive Overseer Michael Christopher Fabello and officials of Barangay Tignapoloan also attended the event.