23 Jul

City Hall Employees Help Monitor Returning Kagay-anons 24/7 @ Macabalan Port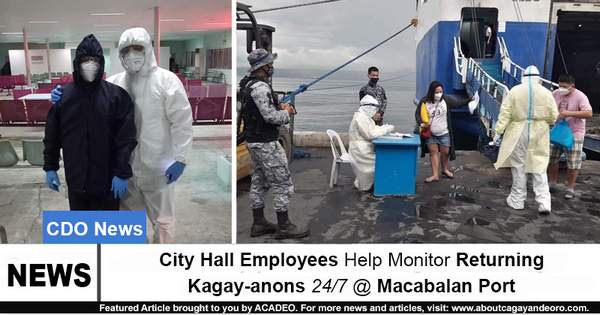 Mga higala! Some employees of Cagayan de Oro City Hall are in the Macabalan Port to help welcome returning overseas Filipinos (ROFs) and locally stranded individuals (LSIs), and assist them 24/7 amidst the health threat of coronavirus disease 2019 (COVID-19).
Spearheading the operations in the port is the group of Mr. Rey "Lolong" Llagas and Mr. Ace "Aceboy" Verana, to ensure that the Kagay-anon arrivals are managed and properly monitored.
Since there are at least 3 ship arrivals in the port every day at any time, the group has decided to just stay there so they can act whenever they are needed.