24 Jan

CLARK And NIKKS – Unlimited Chicken Wings

Eversince the emergence of the "Unli-Rice" phenomena, more and more food chains and restaurants are making their own versions of budget meals with unlimited rice offers, and all for the right reasons.

If it isn't any obvious yet, Filipinos love rice. And, we love it more when it's offered unlimited. We always see the establishments offering "unli-rice" get flocked more than usual just because of that extra give-away. And as the demand grows, more and more establishments also are digging into their creative sides (called marketing) to make the most out of it by offering "unli-rice" to their best sellers or notable menu offers.

Clark and Nikks had a different thing in mind.

Instead of just offering unlimited rice with their best seller, they made their best seller unlimited as well! Yes, UNLIMITED.

For just 199 (per person), you can get unlimited Chicken wings in 4 different flavors. And like we said, it's "Unli-Rice" as well.

You get to have 4 different flavors served initially (so you can taste the best of each flavor), and if your done but not yet DONE, you can simply get a refill. WOW!

With this offer, you can literally eat all your chicken cravings out. Just a TIP though… Just ask for what you can consume cause for every leftover, you will be charged 20 pesos. This is to reduce food wastage. IT IS EAT ALL YOU CAN after all. 

If you're not that much of a fan of chicken wings though, you wont need to worry. Clark and Nikks also offer tables full of menus for you to choose from. (Not unlimited)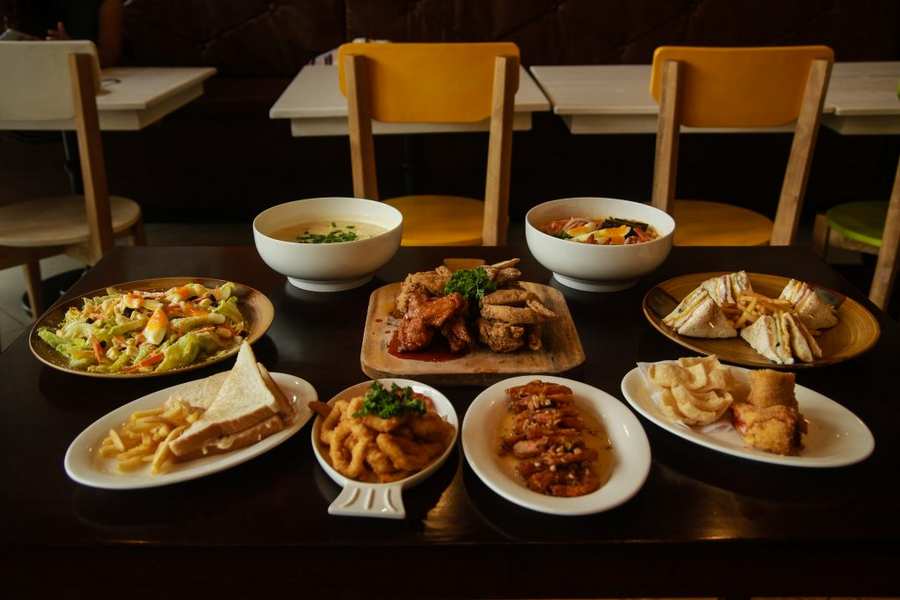 They offer must-try soups for the rainy days. Sandwich and fries for snacks. Salads. Ramen. And more!
But of course, these are not just here for viewing. You've got to visit the place and get your appetites ready cause there are more menus to be added and choose from. You just have to see it for your selves.
And if your into seafood, then I'd suggest you try these amazing dishes.
Nothing beats great affordable food in a cozy and friendly place.
But if you really ask us what our favorite is with Clark and Nikks, we would say the closeness of the whole crew with both Clark and Nikki.
It just shows that its not only GOOD FOOD or UNLI offers that makes for a great restaurant. But also that sense of friendliness that carries on to every customer that enters, making it feel like HOME.
So the next time you head over to Lifestyle District to satisfy your appetite for great food, check Clark and Nikks and thank us later. 🙂