03 May

CEED Intensifies Clearing Operations at Cogon Market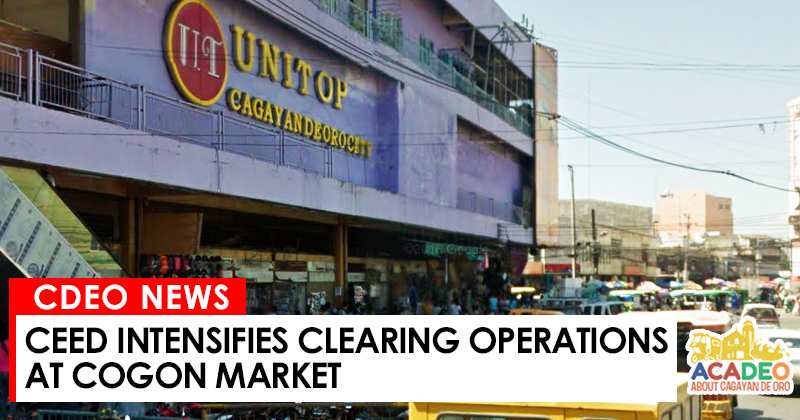 The officials of City Economic Enterprises Department (CEED) have strengthened and intensified their clearing operations in preparation for the Cogon Market renovations.
According to Cagayan de Oro News Bulletin posted on Cagayan de Oro Philippines Facebook Page, Temoteo Chavez, CEED Officer-in-Charge Manager has stated that a clearing operation around the perimeter, on the sidewalks and inside the market will be conducted together with the composite team of Roads and Traffic Administration (RTA), Philippine National Police (PNP), Police Traffic Unit, CSU and CEED market personnel.
Chavez added that upon the clearing operations are conducted, they have reached out to ambulant vendors, telling and informing them concerning the implementation of strict laws affirming that they are not allowed to sell goods along the sidewalks.
The clearing operations will be also conducted in the market particularly the narrowing pathways which are caused by the display goods.
The heavy traffic has been moderated and the market is now clean following the clearing operations.