10 Oct

Club Illusion – Playing Tricks with Your Eyes Using Illusion Effects, Offering the Most Enjoyable Party Experience & the Best Flaming Shots in Cdo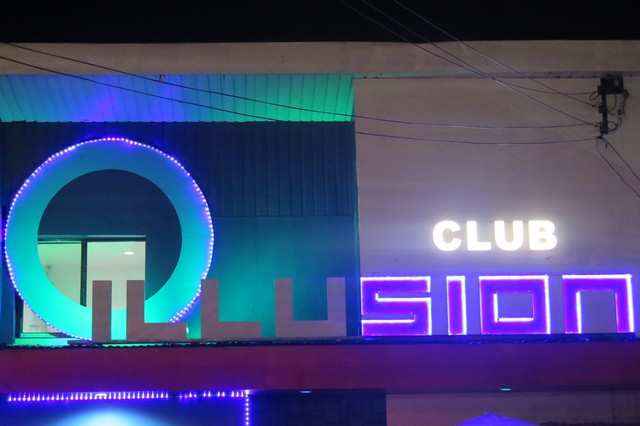 If you're familiar with the popular song in the 90's Just An Illusion by the group Imagination, as soon as you enter the premises of Club Illusion, your mind jumps back to these song lyrics:
"It's just an illusion, illusion, illusion
Could it be that it's just an illusion
Putting me back in all this confusion
Could it be that it's just an illusion now
Could it be that it's just an illusion"
Because the main theme and concept of the club is just that: to create Illusions.
Club Illusion is one of the newest dance, rave, and events bar in Cagayan de Oro City that only opened last March 2016. They are located at the corner of Corrales Avenue and Justo Ramonal Street.
How It All Started
After Mark and Melody Bland– the proprietors – got married in Abu Dhabi (capital of the United Arab Emirates) and working several jobs for 7 years, they decided to return to the Philippines and try their hand at a business. They first took on a resort in Mindoro partnering with another Filipino in 2012.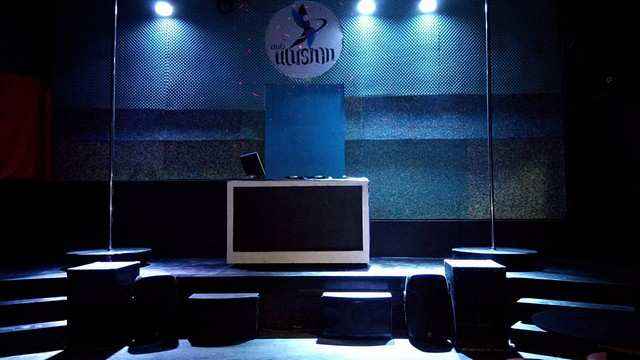 Unfortunately, due to the accessibility problems of Mindoro that caused logistical and supply problems, they gave up the business and moved back to Cagayan de Oro. After running around the city with Melody's relatives in search of a business location, they finally found a space at the corner of Corrales Avenue and Justo Ramonal Street in December of last year.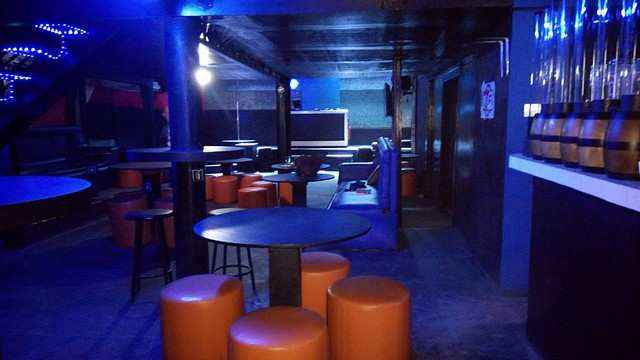 In spite of the building being in some disrepair, they began demolition and construction work by January of 2016. They had a soft opening on May. Aside from the illusions concept, Mark calls the place a "community bar" because everyone is welcome to the club, even if you cross dress.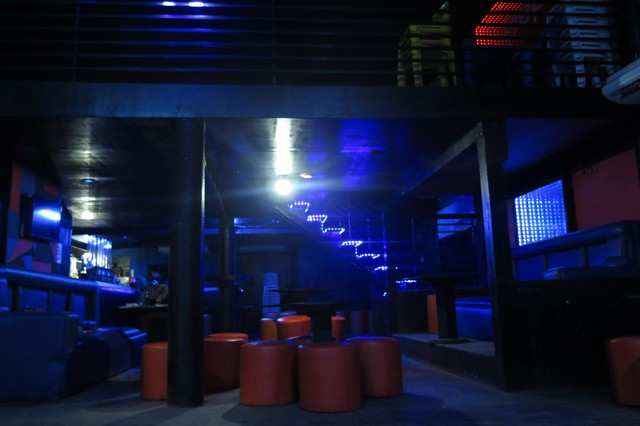 In spite of some problems after their soft opening due to some environment problems and a few theft attempts, the club is now operating smoothly and customers come and go (often coming and hardly going) almost on a daily basis. On weekends they are often filled to the brim.
Meet The Owners
Mark Bland and Melody Ligtas-Bland have one son, Aaron, and all three of them are happily running Club Illusion.
Mark is from Scotland and has been holding several jobs in the hospitality and food service industry for 22 years. He used to be a professional tennis and football player in the past. (one of his past opponents was Andy Murray). At Camella, Mark opened a football academy for inspiring football players.
Melody is a native Kagay-anon and went to college at the Mindanao University of Science and Technology (MUST), taking up Education. She eventually wanted to try her hand in working abroad, and it was in Abu Dhabi that she met Mark. She is presently a Barangay Councilor at Barangay 35, with her father being the Barangay Captain.
Experiencing the club with no illusions
The inside of the club is filled with what Mark Bland calls, "illusion highlights." For instance, some parts of the wall have what looks like "glass windows that look like tunnels leading off somewhere."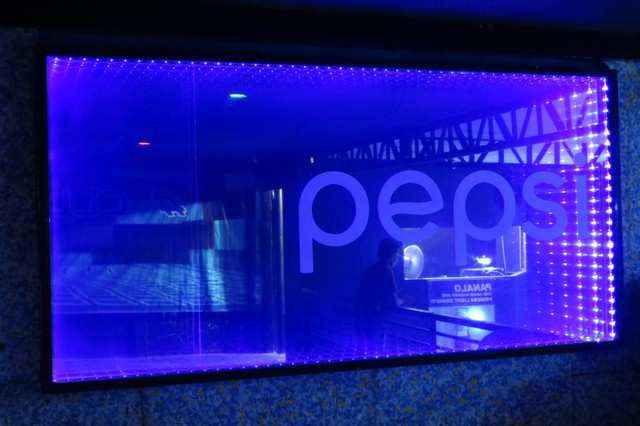 Some customers are so curious at these illusions that they peer through the glass, thinking there might be a tunnel of some sort. And if you look closely at the club's logo, this in itself is an illusion.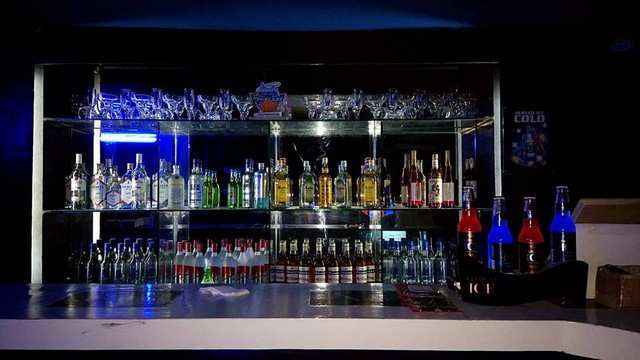 When the club first opened, they only served drinks and a few finger foods in the concept of English pubs. However, Mark realized that Filipinos love to eat and drink at the same time, so they decided to open a fully equipped kitchen.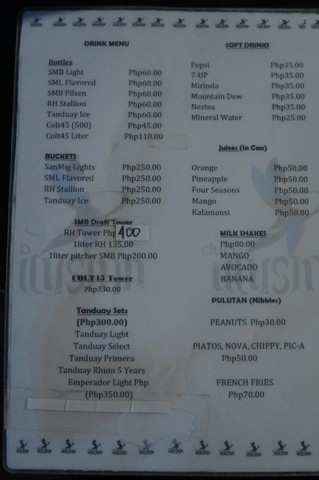 They also came up with a food menu aside from their liquor and drinks menu. Currently, Club Illusion's customer favorites are the following; Nachos, Buffalo Wings and Spicy Pork Sisig.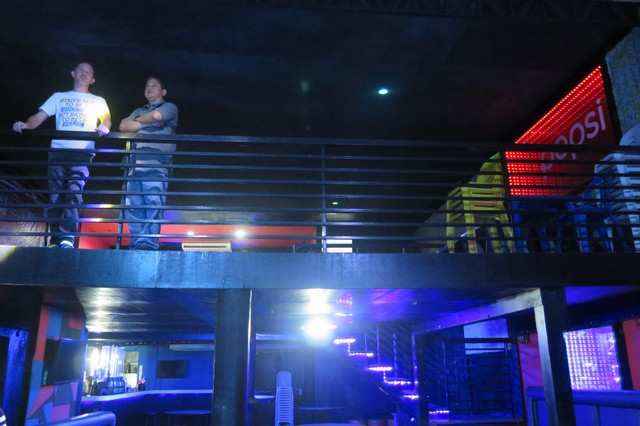 They open at around 7:00 p.m. and close at 2:00 a.m. However, on some busy weekends, they close at 4:00 a.m., though the dance music stops by 2:00 a.m. There is an entrance fee of P50.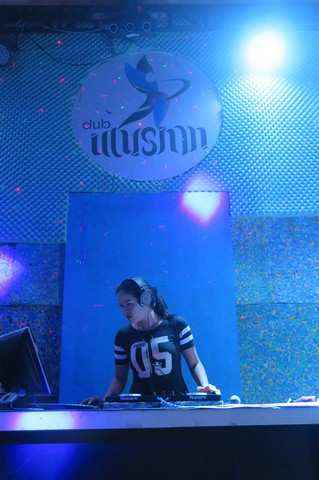 They have DJ's playing dance music almost every day. Just above the dance floors are two very noticeable poles for pole dancing. Customers are free to use the poles should they have pole dancing abilities.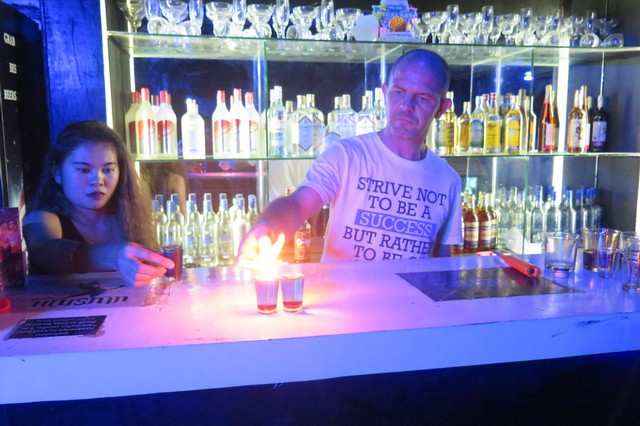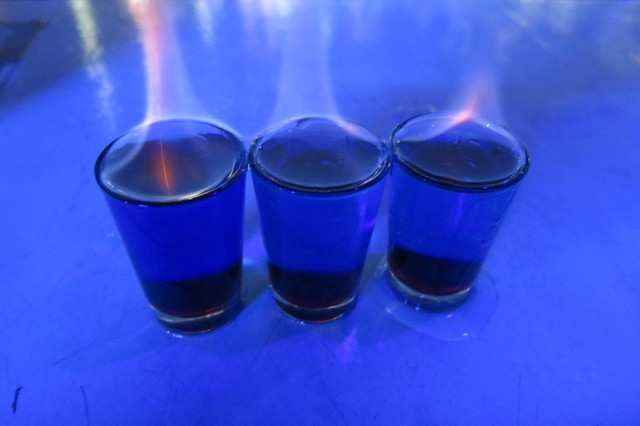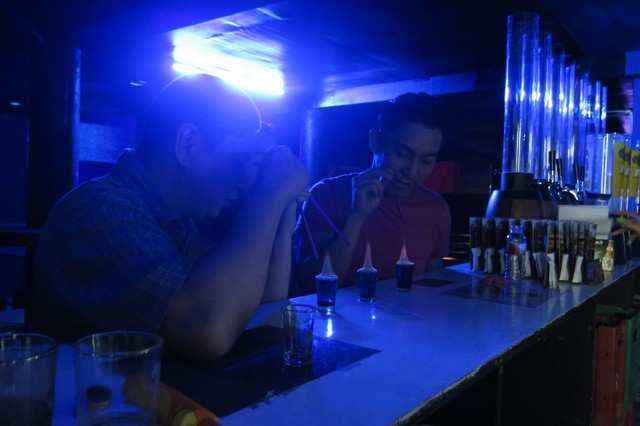 Club Illusion is famous for their flaming shots. We tried them ourselves and they really blew our minds! Their other best sellers are their draft towers, liters, and pitchers.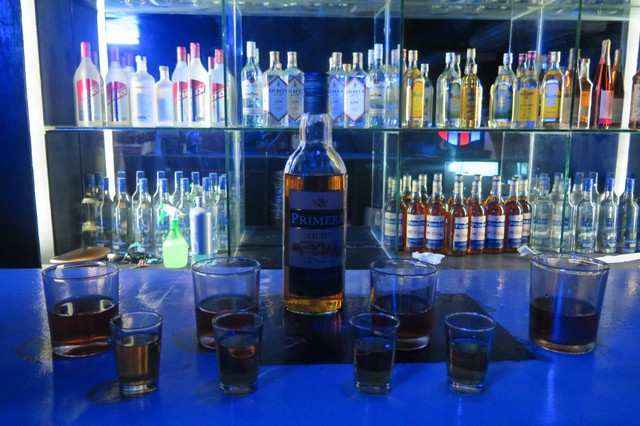 Their draft towers are different from the usual beer towers you see in other bars. Their Tanduay, Primera, and Emperador sets are also quite sell-able.
The club has a new offering known as "The Original Knock-out Beer Bong" which can be availed for only P50.
Promos, Events and Future Plans
Beginning this week, customers will be encouraged to buy P10 tickets. At the end of the week, one winner will be chosen by raffle. Whatever cash prize is given, 25 percent of the winnings will automatically go to a chosen charity in the city.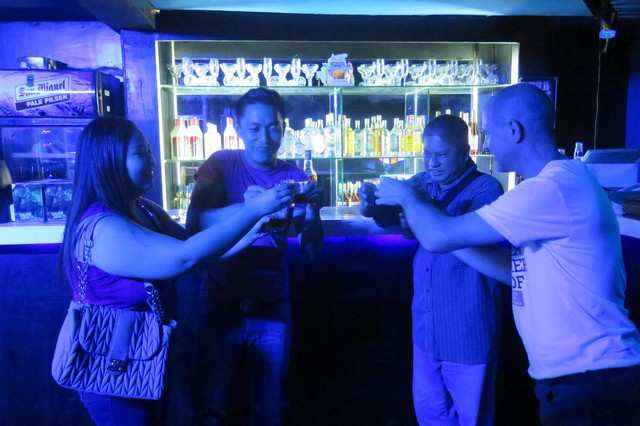 For the near future the owners are planning to create an illusion effects dance floor and floating stairs leading to the second floor. They're also planning to have a Halloween rave party.