17 Jul

COC-PHINMA graduates top Criminology licensure exam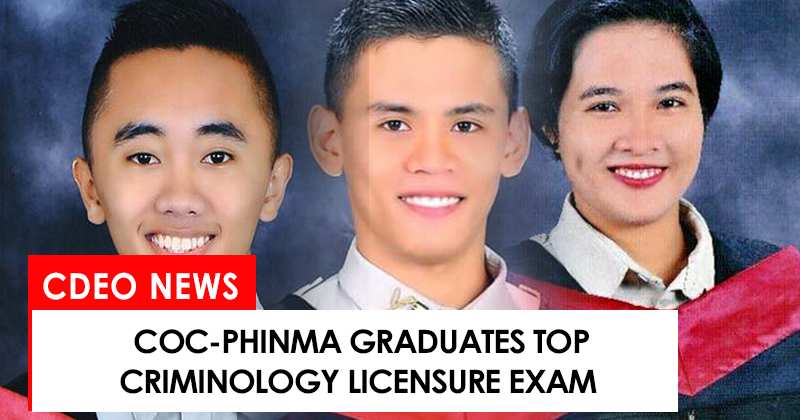 In an article from Sunstar.com, three Criminology graduates from Cagayan de Oro College (COC)-PHINMA in Cagayan de Oro City obtained spots in the list of the Top 10 performing examinees of this year's Criminology Licensure Examination (CLE) released last June 30, 2017.
Hegel Ysadore Ragasajo (top 6), Jeanny Ann Balboa (7), and Reymark Labitad (8) garnered 87.10 percent, 87.5 percent, and 86.95 of scores respectively and topping over 5,000 examinees who passed the recently concluded CLE Exam.
According to Ragasajo, he used perseverance as his major tool to go through the licensure exam and finally secure a spot in the top 10.
He also shared that during the review, he, Balboa and Labitad would usually make good scores but taking the licensure exam was a different undertaking since majority of the examinees did not pass.
The three will be taking their oaths as full-fledged criminologists July 30 for the regional oath taking and on August 12 for the national oath taking.