03 Apr

COC Student Allegedly Assaults Liceo Student While Riding Motorela

Mga higala! A female nursing student of Cagayan de Oro College-PHINMA allegedly kicked (multiple times) a male student of Liceo de Cagayan University while they were riding a motorela today, April 3, 2023!

According to the latter's Facebook post, his foot was first stepped on by the nursing student while they were inside the said vehicle. She then accused him of hitting her first (with his shoulder) to justify her action.

Surprised, the Liceo student earnestly denied her accusations. After a brief exchange, she then allegedly kicked him a bunch of times before getting off the rela.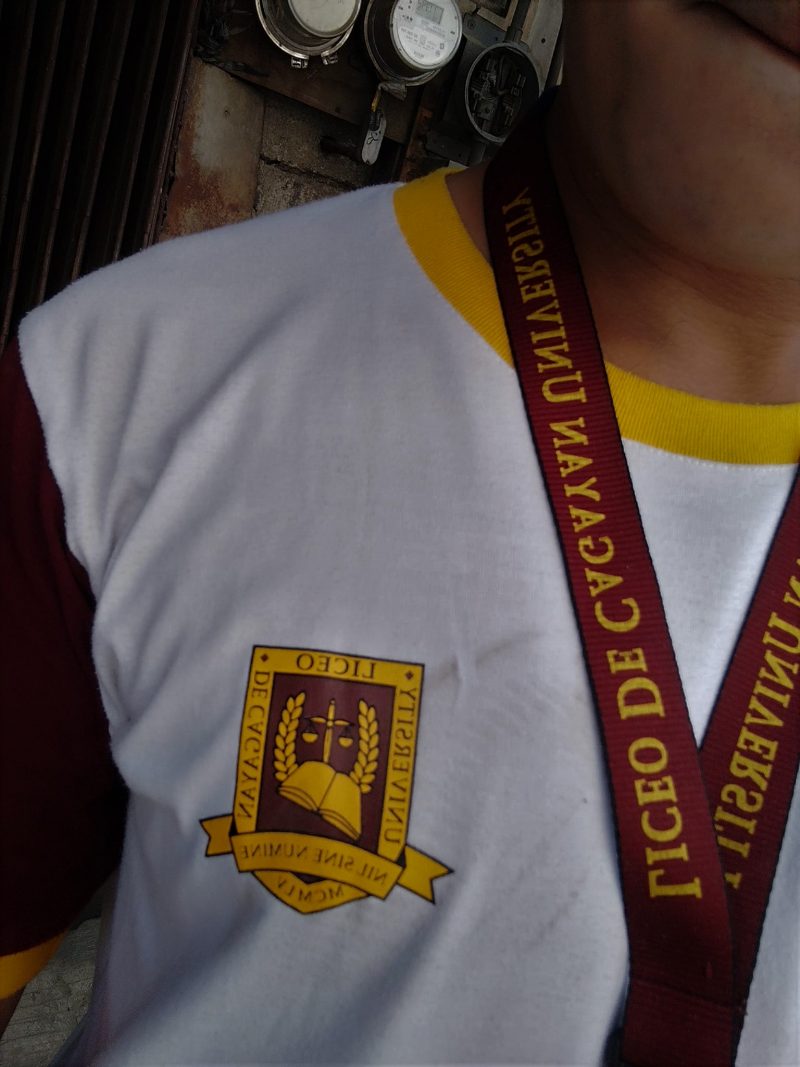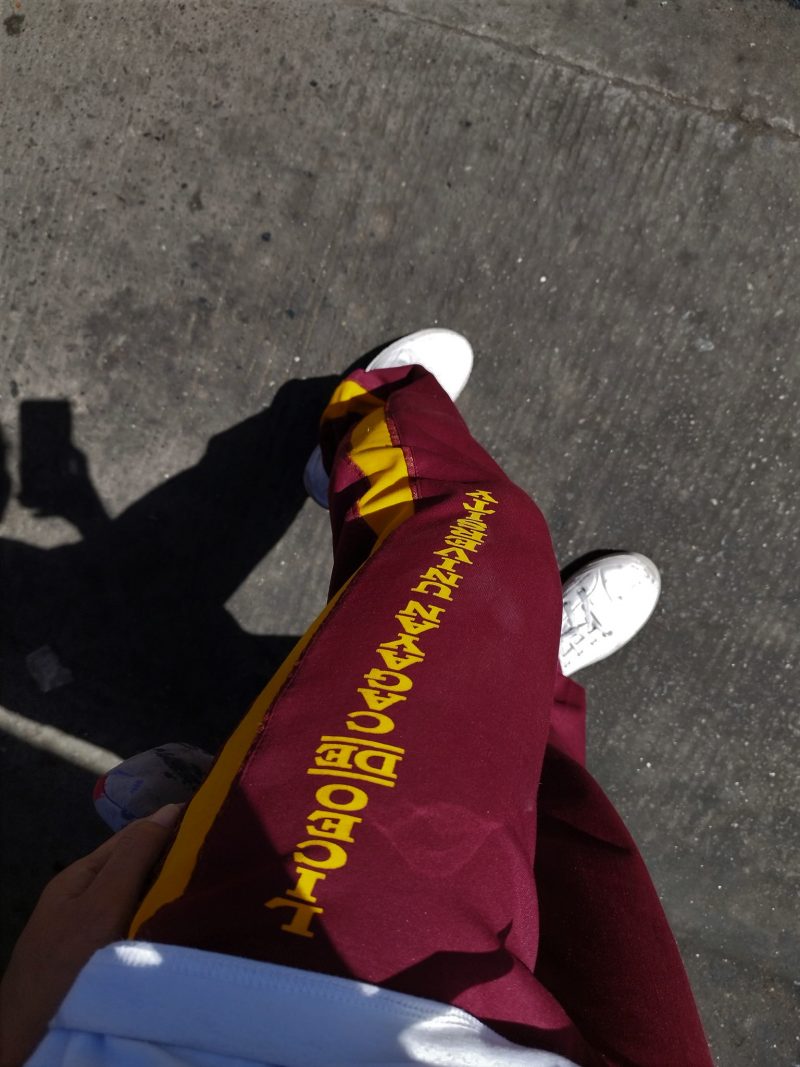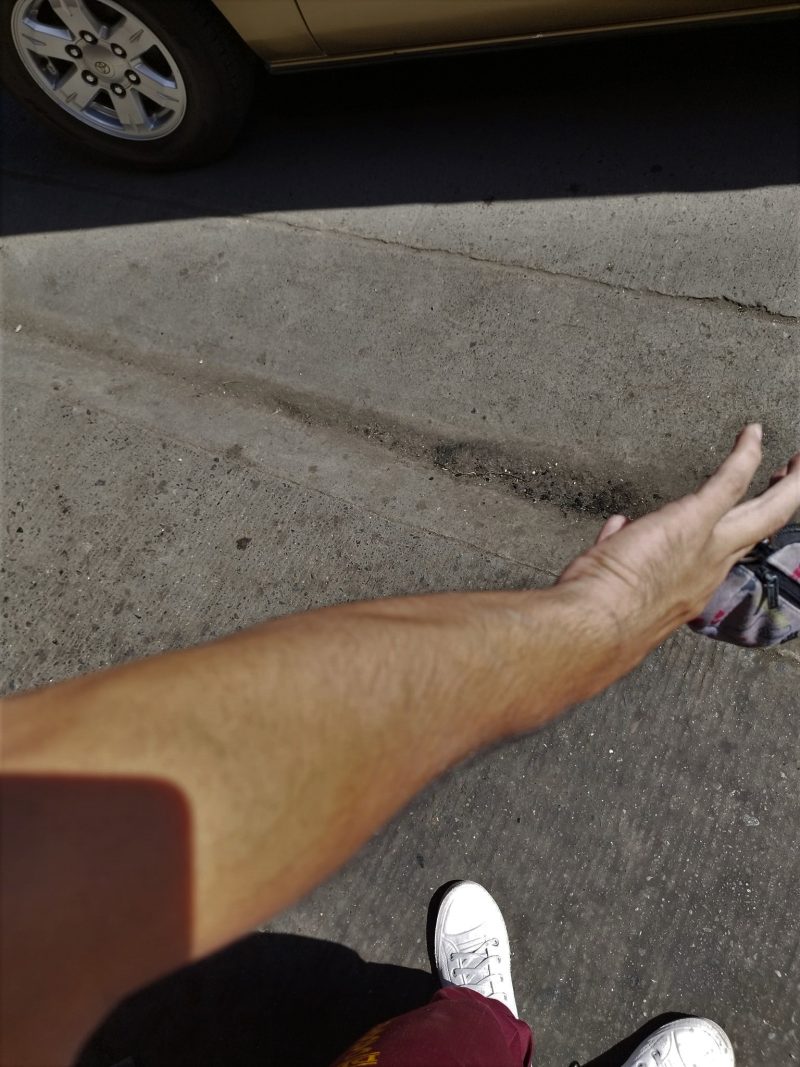 She even yelled "Bayooot!" before walking away.
Unable to do anything, the male student just took several photos of his current state and posted his complaint online:
STORY TIME!!! NAAY GUSTO MU SIKAT NGA NURSING STUDENT COC-PHINMA!

Going kug school kay para mag pa pirma sa among research. And busy ko ug phone while composing for an announcement sa among GC.
Nag sakay kug rela naa ko sa last ng lingkud sa right side. Then ni sakay sya somewhere dha sa Moco sa naay gasoline station.

I saw her nag tindog kadyut kay nag hulat siya ug naay mo sibog. So ni sakay na sya sa left side sya ni sakay sa last. Then bikil kaayu siya tanawon. So I attempted to move forward kay basin dako pa akong space para mu balhin siya. Kay awkward kaayu iyang position (nalouy ko babae pa nman).

Ni kalit syag osig mura syag nanipa. (And I was thinking nga ah para mo sibog Ang pasahero and para maigo Siya. Then ni tanawa sya Nako and I looked at her with smile Kay Abi nkug kaila ko nag inato lang sya para mapansin Kay busy kaayu kug compose ug announcement sa among GC.

So ayon wala ko kaila. Then next. Naay ni para babae ni lingkod skua near so ni sibog na ko.

And dadto gi tadyakan niyag kusog akong white shoes. Sipa jud nga sipa ug tadyak nga tadyak nga mura kug iring.
Na shuck ko like as in na shuck Ra jud ko.

I asked her "naunsa Ka miss?" Isog kaayu iyang tinanawan nako.

Conversation:

Siya: Sikha ko utro.
Me: Huh? Gi siko ba diay tka?
Siya: (Gi-sipa niya akong tiil)
Me: Miss na unsa ka? Gi siko bdiay tka? Wa jud ko ka bati nga gi siko tka miss. If inana man galing sorry.
Siya: (Wala na satisfied gi sipa pa ko niya again sa tiil ug sa paa)
Me: (Almost thinking nga birahon na jud iyang buhok BUT SHE IS A WOMAN. So I'd rather to RESPECT and let her be. CAUSE OTHER THAN THAT NAKA UNIFORM KO PANG LICEO I DON'T WANT MAG MAKE UG SCANDAL NGA NAKA UNIFORM)

AND GUESS WHAT GUYS?! NAKA ULTRA SIYA KUSOG IYANG CONNECTION GRABI JUD IYANG SIPA SIPA SKUA SA RELA. SIPA JUD NGA SIPA NGA MURAG PIRTAHAN NGA DI MA ABRI.

I FEEL SO EMBARRASSED THAT TIME CAUSE WE ARE IN A PUBLIC. GI SHAGITAN PA KO NIYAG "BAAAAYYYOOOTTTT!!!"

ME: NAG HILOM2 NA LANG KO AND GI PA SAGDAN SIYA HANGTUD SA NI NAUG NAMING DUHA.

WALA KO NAG VIDEO DURING SA NAHITABO CAUSE STILL. BUSY KUG COMPOSE SA ANNOUNCEMENT.

SO GI VIDEOHAN NAKO SIYA NGA PA LAKAW NA SIYA AND THIS IS HER!

I GOT HER FULL NAME SAIYANG ID. BUT SAINYUNG DEAN RKU MAG REPORT.

CALLING SA UBAN NURSING STUDENT DHA SA CAGAYAN DE ORO COLLEGE – PHINMA. PLEASE KINSA INYUNG DEAN.

NAA KOY HIGH RESPECT SA COC-PHINMA INSTITUTION. AND WELL KNOWN NA SCHOOL. BUT NOT TO GENERALIZE NAA JUY STUDENT NGA WA NA BUILD UG AYO ANG PERSONALITY."

What do you think of this higala? (But first, please remember, we should always listen to both sides of a story before judging those involved.)
For more details: