19 Dec

COCPO Chief Inspects Brgy. Tablon Checkpoint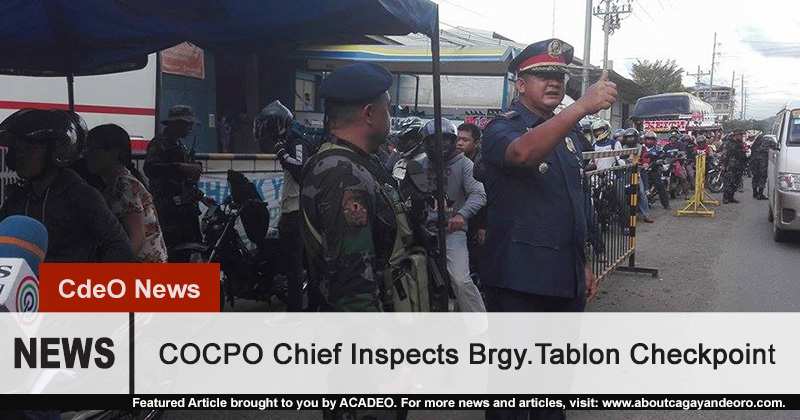 The closer the Christmas season gets, more and more people are traveling back home to Cagayan de Oro City. This increases traffic, the risk of accidents, and decreases the city's security. In accordance with this, the Cagayan de Oro City Police Office (COCPO) intensified its security measures.
Earlier this week, COCPO Chief, P/SSupt. Robert Roy Bahian personally inspected one of the city's checkpoint in Barangay Tablon to ensure that no measure is overlooked and all citizens going in and out of CdeO are checked.
Below are the pictures showing the checkpoint in Tablon:
(Photos by Jomar Figuracion/CIO) 
(Photos with P/SSupt. Bahian by Annie Jane Duhaylungsod)