09 Sep

Congressman Uy Gives Food Packs to Families Affected by Localized Lockdown in Brgy. Nazareth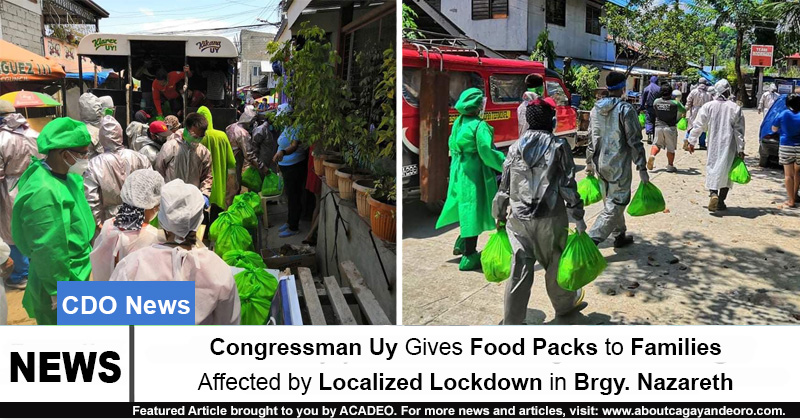 Mga higala! 1st District Congressman Klarex Uy has distributed food packs to some 72 families residing at M.B. Ramonal in Barangay Nazareth after the area was placed under "localized lockdown" due to a local COVID-19 case.
Included in the food packs were 5 kilos of rice, canned goods, condiments, and toiletries.
The handing out of food packs were delivered house-to-house through the cooperation of the personnel of Brgy. Nazareth under Brgy. Chairman Jon Rodriguez's command.