29 Apr

Cool and Comfortable Outfits To Wear This Summer 2021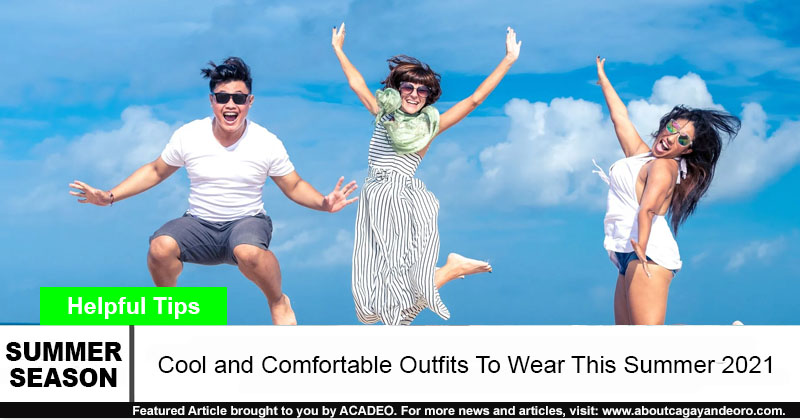 What time is it? It's not yet summer time but we're almost there! And you know what that means? Struggles about what to wear when going out to enjoy the heat of the sun!
You don't really have to worry that much. We have some tips on how you can still slay with only having simple clothes present in your closet. After all, it's not about the dress you are wearing but the character you portray. Make your look feel like summer and you're good to go!
For women
Does your wardrobe seem tired? You don't really have to upgrade it. You just have to do your part of making limitless choices by creating brand new looks. Summer is all about looking fresh, and this is where having a fresh look comes in.
Button-down + culotte pants + scarf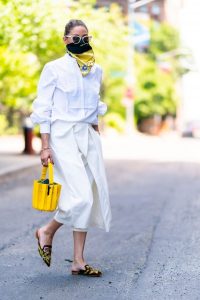 Wear a top that's versatile where you can use it as an office blouse, going-out top, or beach cover-up. Called button-down, it is definitely the most multipurpose item in anyone's closet. With its simplicity, it can be paired freely with any outfit.
Not quite like trousers but longer than most shorts, culottes can be worn by every shape and size. You can combine this outfit with a pair of heels, be it espadrille wedges or block heels, or pointy toe flats.
Grab your favorite silk scarf to complete your get-up.
For men
While most men don't really involve themselves in fashion, yet they still make sure that they look good at all times. Especially when it's summer time, there is less to no effort needed on what to actually wear.
Summer styles include preppy looks: shorts and polos paired with boat shoes. This combination looks comfy but there's more that can be done.
Chino shorts + patterned short sleeves + washed chino pants  + plain white sneakers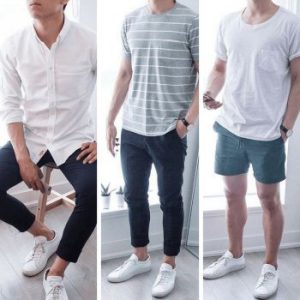 Maybe then chinos are a fashion statement for men this summer. You can choose neutral colors such as khaki but know that you don't have to play it safe. Consider black or navy for your wardrobe.
For your shirt, keep it light. You can settle on short sleeves with patterns. It will always look good when combined with your chino shorts. Avoid floral designs, well, just a warning.
Hide your indigo-hued pants and bring out the lighter ones. Don't include those that are super bold as chino pants already look good with more lightweight colors such as khaki, olive, gray, blue, and anything non-fluorescent.
Finish up your look with shoes like vans or boat shoes as they can go about anything. And yes, white is always appropriate as it works with any summer outfit.
For toddlers and babies
Summer is also for the youngins. It's the season where they can freely have fun outside under the heat of the sun. However, the way they dress must not be compromised.
Comfortable clothes must be worn to avoid irritation and excessive sweating. As a solution, here are some outfits perfect for babies and toddlers this summer.
Rompers 
One of the best clothes for newborns, a baby romper is a top and bottom in one which usually has snaps at the crotch to make changing of diapers easy. They come in fashion-forward styles making it an ideal option for family gatherings, playdates, or photo shoots. There are summer-inspired designs for you to choose from.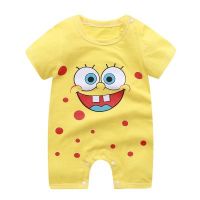 Terno Sandos
Toddlers can be very active and they'll get sweaty real fast. With the summer season that's approaching, they will need to wear clothes which will keep them cool and comfortable. With sandos which are breathable and perfect for daily wear, toddlers won't feel uncomfortable.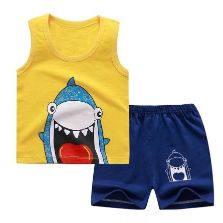 You can actually look for more from our summer clothes collection for babies and kids.
Now, how ready is your wardrobe for the summer? Let us know in the comments below!