24 Nov

Joint Operatives Confiscated P1M Worth of Counterfeit Bath Soap at Cogon Market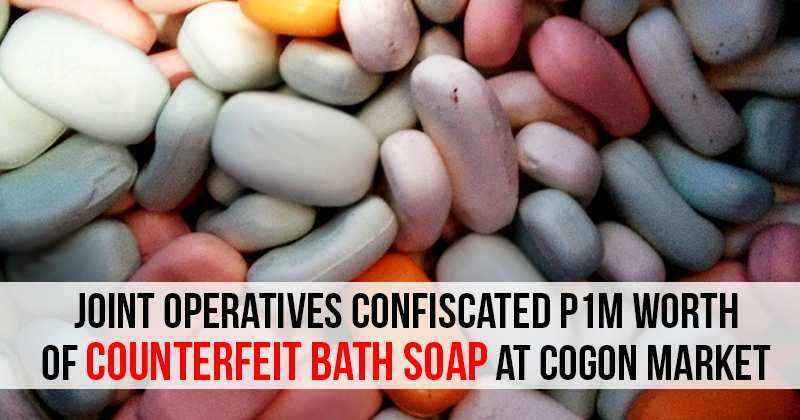 About P1 million worth of fake bath soap bars at a grocery store in Cogon market complex were confiscated by the authorities.
According to a report from Sun.Star, 192 boxes were seized during a joint operation conducted by the elements of the Detective Management Desk, City Public Safety Company, and the Cagayan de Oro Police Station 2 on November 22, Tuesday at around 10:30 a.m.
A total of 59,144 pieces of bath soap were confiscated at SKO Merchandising located at the market's ground floor.
The authorities are now in pursuit of the grocery owners, Cecile Daclag and Chen Rui Kun Li.
A complaint was filed by the representatives of Procter and Gamble Corporation against SKO Merchandising, Police Chief Inspector Harvey Abellanosa said. With this, the authorities immediately responded to the complaint and conducted a search warrant in the establishment.
The suspects will be facing charges for the violation of Republic Act (RA) 8293 or Copyright Infringement, violation of RA 8293 or Unfair Competition, and violation of section 155 in relation to 170 of RA 8293 or Trade Infringement.
In the meantime, the confiscated face soap bars were forwarded and are at the Cagayan de Oro Police Headquarters.