17 May

LOOK: Number Of COVID-19 Cases In Cagayan de Oro Barangays

Mga higala! Here are the barangays with the highest number of COVID-19 cases in Cagayan de Oro City!

This was disclosed in today's press briefing by City Epidemiologist Dr. Teodulfo Joselito Retuya Jr.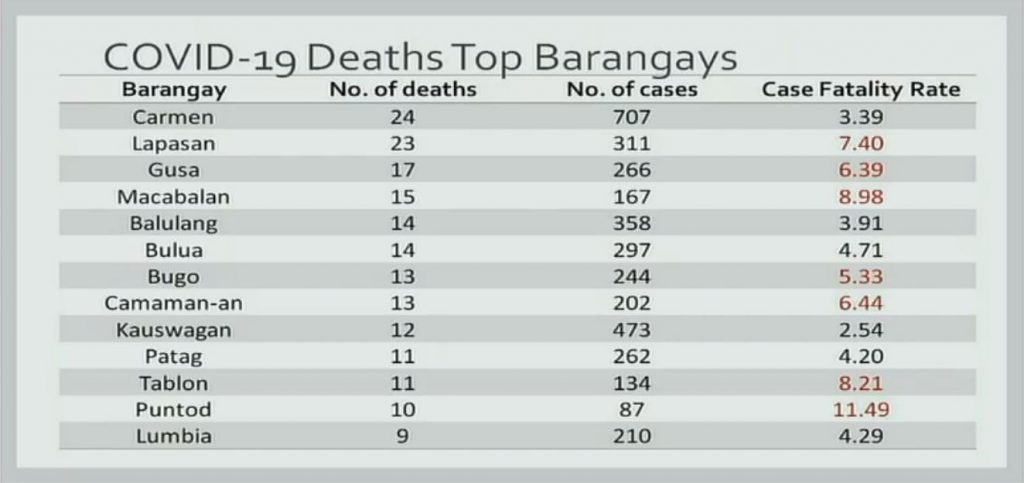 Based on this, Brgy. Carmen has the highest number of recorded cases and deaths, followed by Brgy. Lapasan, which has less than 50% of Carmen's cumulative cases.
For more details, watch:
(start @ 01:40:00)
Related article:
CDO Records 143 New COVID-19 Cases With 2 Deaths Over The Weekend (May 15-16)
CDO Records 143 New COVID-19 Cases With 2 Deaths Over The Weekend (May 15-16)