10 Dec

COVID-19 Omicron Variant 4 Times More Transmissible Than Delta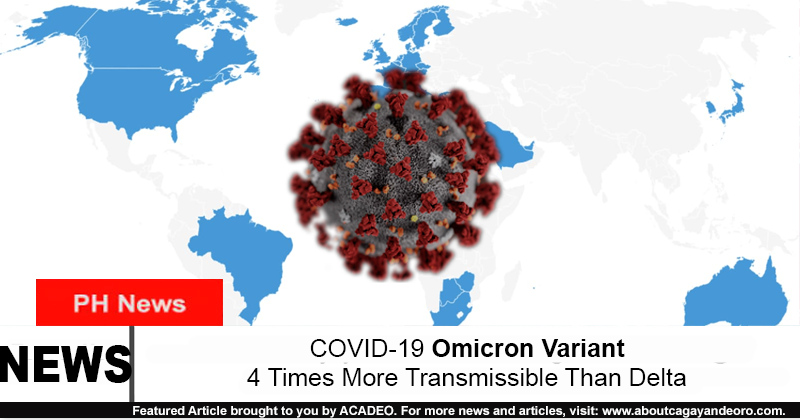 Mga higala! According to a new study, the Omicron variant of COVID-19 is over 4 times more transmissible than the Delta variant during its early stages!
"The omicron variant transmits more, and escapes immunity built naturally and through vaccines more," said Hiroshi Nishiura, a professor of health and environmental sciences at Kyoto University.
Based on his findings, Omicron has 4.2 times higher transmissibility rate and could deal a bigger blow to the world than the Delta variant.
However, Nishiura's study has not been peer-reviewed and published in a scientific journal yet, and more studies should be conducted to confirm his findings.
Watch out for updates!
(BTW, Pfizer Inc. and BioNTech SE have said that a booster dose of their vaccine may fortify protection against the new strain.)
For more details:
https://fortune.com/2021/12/08/omicron-covid-variant-data-more-transmissible-than-delta-new-study
https://www.hindustantimes.com/world-news/omicron-strain-4-2-times-more-transmissible-in-its-early-stage-than-delta-study-101639044033421.html
Related article: