06 Sep

COWD Cuts Water Supply Of 500 Sendong Survivors In CDO Without Any Notice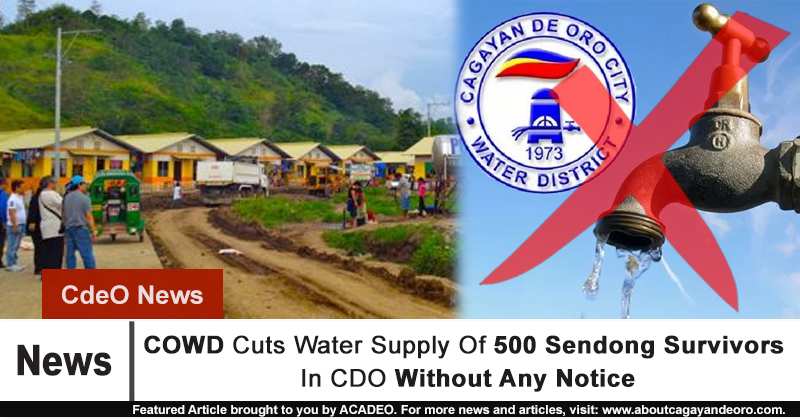 Mga higala! Over 500 Sendong Survivors or around 100 families are now suffering after the Cagayan de Oro City Water District (COWD) cut off the water supply of the Oro Habitat Relocation Site at Sitio Cala-anan, Barangay Canito-an, without any warning.
According to Bombo Radyo, the survivors are now forced to spend and buy water for 10 pesos per container.
As some of us may know, the Cagayan de Oro City Hall has been paying the water bills of the Sendong survivors since 2012, so if it wasn't paid, the COWD should have given them a disconnection notice since they stressed that they are willing to pay.
Source: Bombo Radyo