10 Oct

MisOr-CDO Lotto Agents Association Expressed Gratitude For Crackdown of Illegal Gambling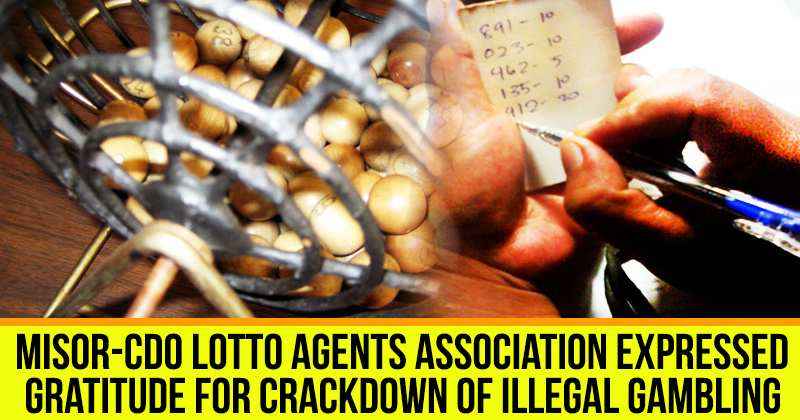 Misamis Oriental – Cagayan de Oro Lotto Agents Association (MOCLAA) said that many illegal lotto outlets, particularly in Cagayan de Oro, are now closed. PNP-10 earlier reported that about 90 percent of illegal gambling operations in the region was shut down.
MOCLAA President Astrid Bana is expressed her gratitude towards the police as the crackdown on illegal gambling in the city was conducted and implemented successfully.
Bana added that it is now possible for them to earn more as the government also urged to establish an anti-illegal suwertres task force in the city and in the province.
PCSO Northern Mindanao Manager Raul Regondola encouraged the association to pursue and persist on coordinating with the authorities in their campaign against illegal gambling, particularly illegal suwertres in the city.
Regondola said that following the operations against illegal gambling in the region, their association increasingly earned about P70 million to P80 million.
Regondola just did his job being the PCSO manager yet he had received tons of death threats as he exposed illegal suwertres operators and protectors.
News Source: Bombo Radyo