22 Mar

CSC Also Supports 4-Day Work Week In PH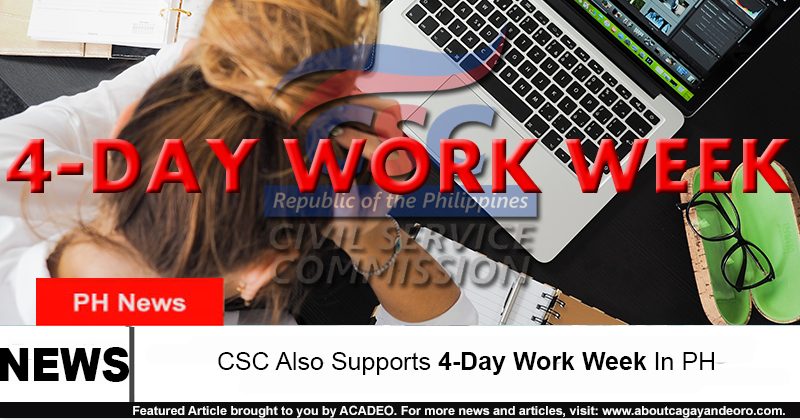 Mga higala! The Civil Service Commission (CSC) has expressed that it supports the proposed 4-day work week scheme in the Philippines!
In a recent public briefing, CSC Commissioner Aileen Lourdes Lizada said that they have even released a memorandum for work arrangements like this back in 2020.
The said memorandum, CSC-MC NO. 18 s. 2020, aimed to amend the rules and guidelines for alternative work arrangements amid the COVID-19 pandemic, including the option for a 4-day compressed work week.
However, this won't mean that government offices or agencies will only be manned for 4 days per week. (These should still be open from Monday to Friday.)
Lizada then added that offices could combine the 4-day work week with a work-from-home setup in order to adapt further.
For more details, read:
Watch out for updates ha!