10 Feb

CSC To Conduct Online Civil Service Exams This 2021 Due To COVID-19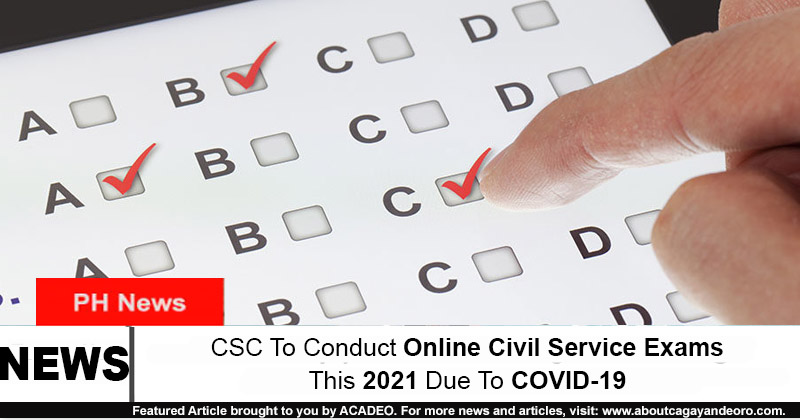 Mga higala! The Civil Service Commission (CSC) will be conducting online civil service exams this 2021, due to the threat of COVID-19!
According to a report from BusinessMirror, CSC Commissioner Aileen Lizada recently confirmed this move.
The commission will then release updates for the online exams once they finalize the details.
ICYDK, the CSC announced on Monday, Feb. 8, 2021, that it still can't release a schedule for its written test (for both the Professional and Subprofessional levels) because of the various public health measures implemented to contain the spread of the coronavirus disease, like the prohibition of mass gatherings.
Meanwhile, some individuals can take advantage of the alternative means below to obtain civil service eligibility:
Bar/Board Eligibility (R.A. 1080)
Barangay Health Worker Eligibility (R.A. 7883)
Barangay Nutrition Scholar Eligibility (P.D. 1569)
Barangay Official Eligibility (R.A. 7160)
Electronic Data Processing Specialist Eligibility (CSC Res. 90-083)
Foreign School Honor Graduate Eligibility (CSC Res. 1302714)
Honor Graduate Eligibility (P.D. 907)
Sanggunian Member Eligibility (R.A. 10156)
Scientific and Technological Specialist Eligibility (P.D. 997)
Skills Eligibility – Category II (CSC M.C. 11, s. 1996, as Amended)
Veteran Preference Rating (E.O. 132/790)
(Watch out for updates higala!)
For more details: