06 Apr

CSC Warns Public Against Civil Service Exam Reviewers & Review Centers

Mga higala! The Civil Service Commission (CSC) is now warning the public against review centers or groups and individuals who are offering review classes and reviewers for their Career Service Professional and Subprofessional Examinations (CSE)!

"May we advise again the public that the CSC neither holds any review classes nor publishes or distributes any review materials for the Career and any Civil Service examinations. Further, the CSC does not accredit and has not accredited any review center for the purpose of offering and holding review classes to prospective career service examinees."

According to their advisory, these classes and reviewers are now being offered and sold online, with some even claiming that the reviewers were prepared by CSE top-notchers.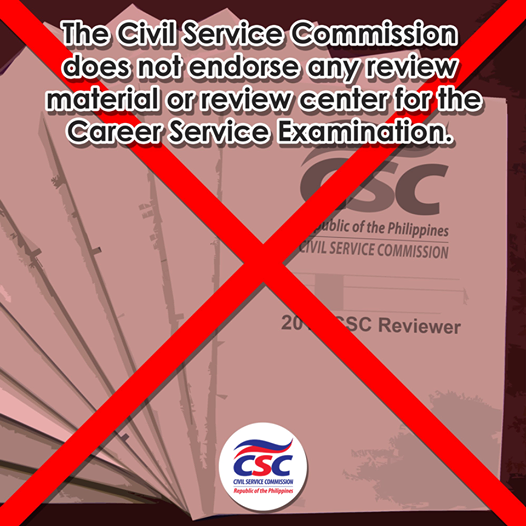 Those who will be caught using the CSC logo "without express authority, including review centers offering review classes, for profit or for any purpose, may be subjected to criminal prosecution under applicable laws."
For updates and more details, follow: