29 Jul

CSWD Urges Businesses To Access "ECQ Assistance Portal" & Help Their Employees Get Cash Assistance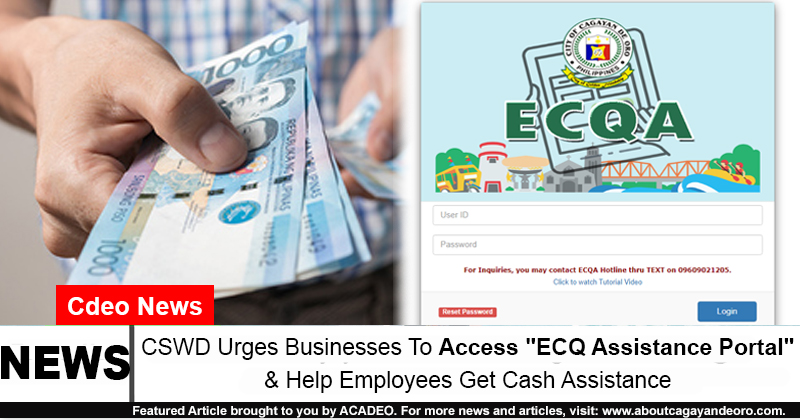 Mga higala! The City Social Welfare & Development (CSWD) Office is now urging registered business establishments in Cagayan de Oro to access the city government's ECQ Assistance Portal and help their employees get cash assistance!
According to their recent advisory, if a business still hasn't received a text on how to access the said portal, they should send the following and update the phone number they registered at the City Treasurer's Office:
Taxpayer's name:
Updated mobile number:
Business address:
Business permit number:
(Send the request and the details above to: https://www.facebook.com/Cdocto2019)
If business owners have already accessed the ECQ Assistance Portal, they should then complete the details in the required forms: https://services.cagayandeoro.gov.ph/sacecq.
CSWD will then conduct the employee profiling online and determine the beneficiaries, before starting the aid distribution.
For more details: