04 Jan

DA Releases Statement Regarding High Price Of Red Onions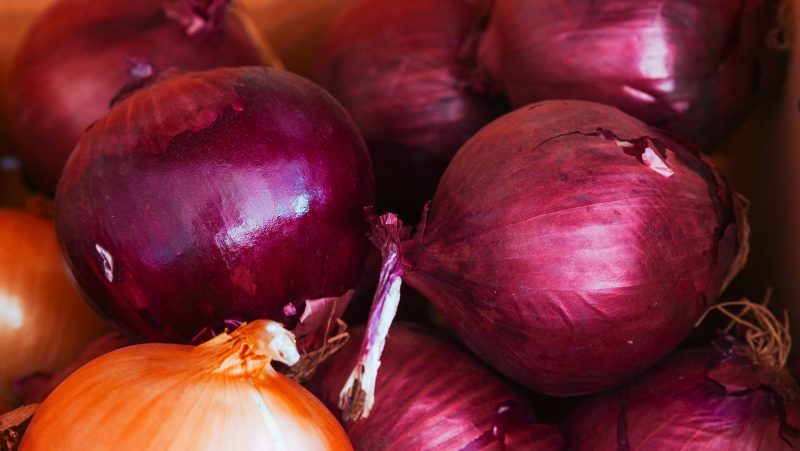 Mga higala! The Department of Agriculture (DA) of Region 10 has recently released a statement regarding the high price of RED ONIONS all over the region!
Based on their regular price monitoring, red onions are now being sold for around P300 to P350 (or even P500) per kilo from the usual price of P170 to P280 per kilo.
According to the said statement, this is due to the non-arrival of imported red onions that were expected to arrive within December 15-21, 2021. This issue caused a supply problem unproportionate to the demand, which then led to the mentioned increase in prices.
Importers claimed that the said non-arrival was because of the difficulty in getting reservations or bookings of container vans for the shipment of red onions.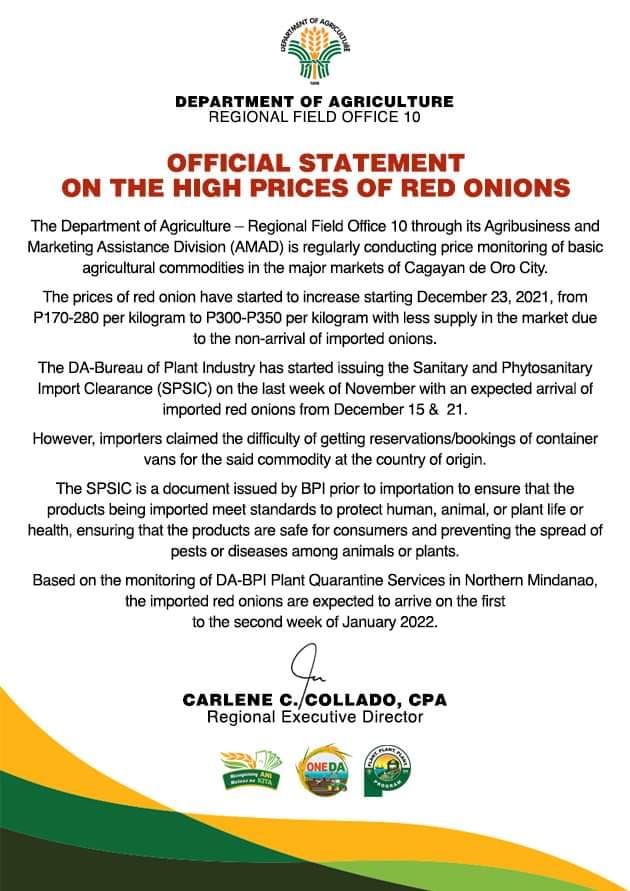 Shipments of red onions are now expected to arrive next week.
Related post: