26 Jul

De Ta Beauty Cosmetics Officially Launching Its Cosmetic Lines for Cagayan de Oro on August 20

July 26, 2016 – Cagayan de Oro City – De Ta Beauty Cosmetics – will be officially launching its new cosmetic lines and revolutionary makeup products for Cagayan de Oro City on August 20, 2016 at the N Hotel along the Kauswagan Highway, starting at 6:00 p.m.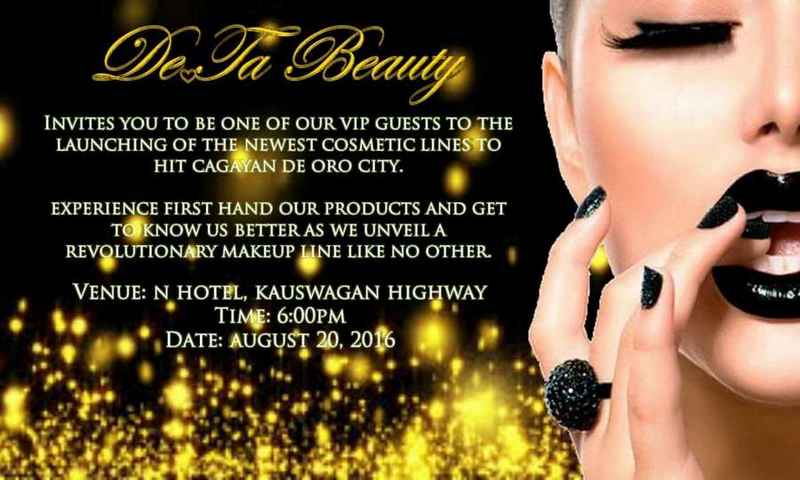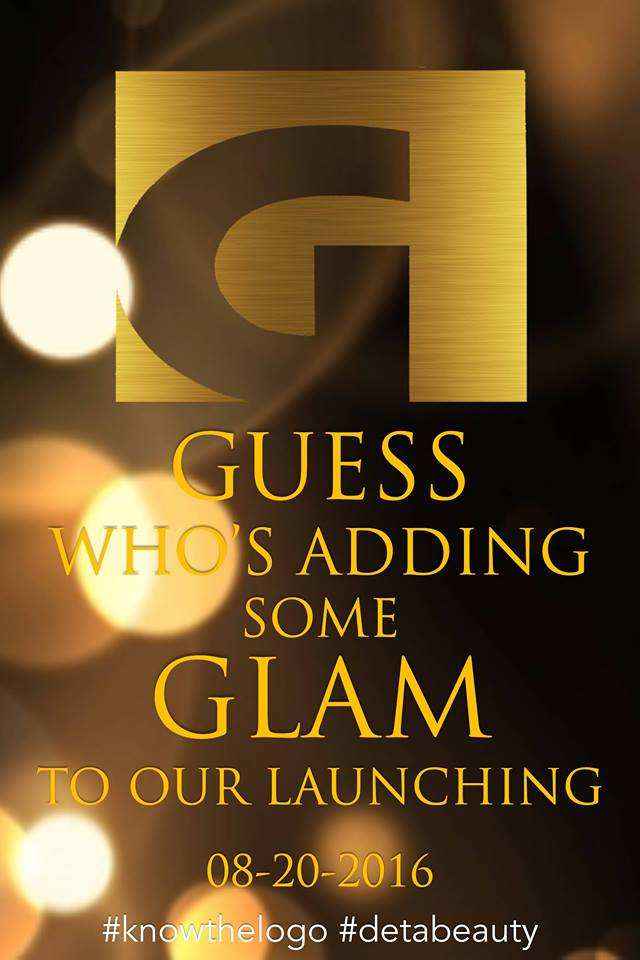 Invitations are already going out online for selected VIP guests for the said unveiling and launching product event.
The Owners
De Ta Beauty Cosmetics is being launched by Mr. Saad Maniar and Ms. Kathleen Maniar. They are a husband and wife team from Chicago with a makeup artistry background and are both freelance makeup artists. Saad is the company CEO while Kathleen is the Chief Creative Officer. Saad is an Urdu Pakistani while Kathleen is Filipino. The name De Ta comes from a combination of "Deta" meaning "son" in Urdu and "Tita" meaning "aunt" in Filipino Tagalog.
Kathleen learned about makeups at the tender age of 6 when her mother gave her a Barbie Color Change Makeup Head as a birthday gift. Saad began his path to makeup artistry after continuously observing Kathleen applying makeup and eventually attempting to prove that there is a faster way of applying makeup.
Products
De Ta Beauty Cosmetics will be offering a wide variety of beauty and makeup products such as lip lacquers, lipsticks, eye shadows, strobe highlight palettes, contouring palettes, bronzing palettes, blush ons, and foundations. All products are Paraben free and cruelty free. Paraben is supposedly a preservative chemical such as Methylparaben, Ethylparaben, Propylparaben, Butylparaben and Isobutylparaben that is used to preserve makeup products and prevent the growth of fungus, bacteria, and other microbes in these products.
However, recent medical research has discovered a connection between Paraben and certain cancers in women, which is why Paraben-free cosmetics are now more widely sought out. Cruelty-free cosmetics means that animals were not used to test the products before being manufactured. It has been well documented that animal testing using the chemicals found in cosmetic product ingredients is now considered the ugly side of the cosmetics and beauty industry.
At the event everyone attending is welcome to try out the products and have open discussions with the Maniars. Husband and wife have always proven to be friendly, down to earth, and very approachable. The event will also be an opportunity to introduce other services to be provided by De Ta Beauty such as The Airbrush Look, The Natural Look, The Glam Look, and for weddings, and the Bridal Look.
Music for the said event will be provided by Cagayan de Oro's very own femme fatale DJ of Team 4Play, Miss J.