07 May

Delectable Comfort Foods in CDO To Spoil Moms This Mother's Day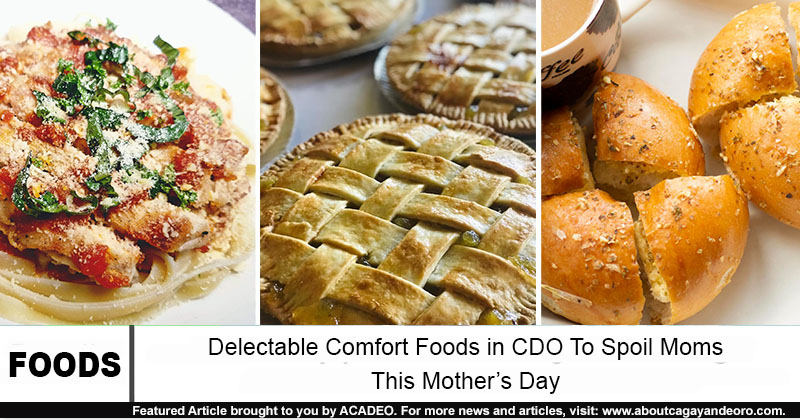 Hi there higala! It's almost Mother's Day but hasn't yet finalized what to do or give for your mom? If you know much about the childhood of your mom, especially the food that she enjoyed most when she was still a kid, why not make her remember the magic of that food again? And if not, lowkey ask her so as not to spoil your supposed surprise for her. Great idea, right?
Here are some other comfort foods in CDO most moms will enjoy indulging. 
Cheesy Baked Salmon Fillet
I do personally love all foods that have cheese, and it turns out my mom does too! Guess all moms like it cheesy, why not surprise her with this Cheesy Baked Salmon Fillet from Baked CDO.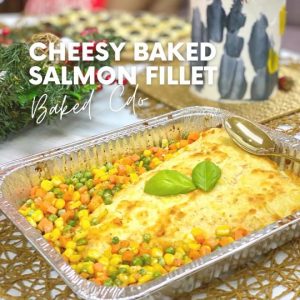 It is made up of a well-seasoned salmon covered with a cheesy mixture and then slowly baked at a medium heat. Sauteed green peas, sweet corn, and carrots are then added on the side.
Italian Chicken Parmesan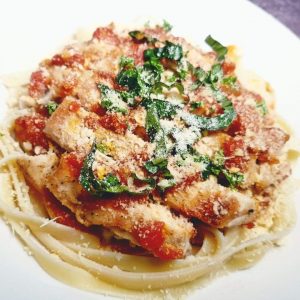 Who doesn't like chicken tenders and pasta fettuccine? For moms that crave for pasta, I Hate Sweets' Italian Chicken Parmesan is the answer.
Know that they are offering Cannoli Siciliani which is one of the top desserts in Italy. Try it out this Mother's Day!
Pizza Quesadilla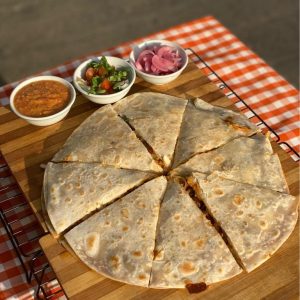 If you are a pizza lover and enjoy quesadilla at the same time, then you are in for a treat but doubled! Introducing, Dale's Taqueria's Pizza Quesadilla which comes with different dips for you to indulge more. Tell your mama it's time for some Mexican food.
Cream Cheese Garlic Bread
Let your mom experience that taste of a local version of the infamous "Korean Cream Cheese Garlic Bread" from Bread Lounge CDO.
It is filled with garlic and butter with milk, and an oozing cream cheese filling that will make you drool.
Pineapple Pie
It's the summer season and tropical foods are being celebrated. And this Mother's Day, why not give mom a delectable Pineapple Pie that you can buy from AMPIE CDO?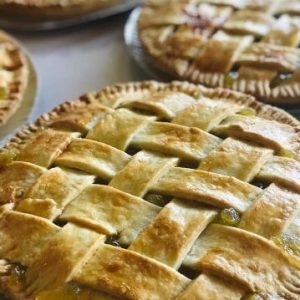 Just look at the lattice top of that pie? Classic!
C'mon it's Mother's Day! Just give your mom what she likes for this special day. You can always spoil her but make sure you do on May 9. I'll take that word from you. *nods
To learn more about these businesses, go to our CDO Listing. Want to be added? Contact us!