13 Apr

Scream for Ice Cream: Delectable Locally-Made Ice Cream to Try in CDO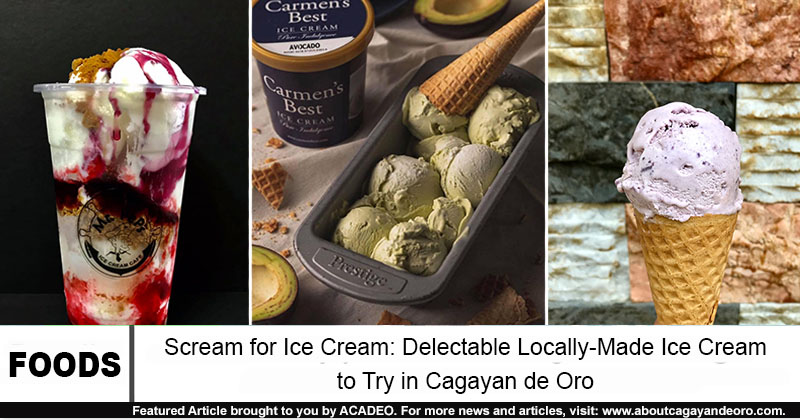 Who screams for ice cream? ICE CREAM YEAAAAH!
We know you're screaming for ice cream at the moment as it is very hot outside with the sun glaring angrily. Forget about commercialized ones as we have local businesses that offer special ice cream that make use of locally sourced ingredients and pure milk.
Let's try them together! 
Flavored Jam Float Ice Cream
Perfect for scorching hot days, Mr. Peps Ice Cream Cafe's Flavored Jam Float Ice Cream is a must try!
You can choose from their variety of flavors such as Blueberry and Strawberry. They can be located in Fairlane Village, Kauswagan, Cagayan de Oro.
Ube Halaya Ice Cream
Beat the heat with Rosemin's Ube Halaya Ice Cream.
Based in Xavier Heights Subdivision, Cagayan de Oro, they offer a wide variety of ice cream flavors, including ube halaya.
Durian-flavored Sorbetes
Nenecitas Sorbetes' healthy offering, durian flavored sorbetes is a popular flavor that is not usually loved by many due to its smell but sure tastes good.
Creamy Avocado Ice Cream
Cool off with some of Carmen's Best CDO's Creamy Avocado Ice Cream.
Made of 100% pure cow's milk and locally sourced avocados, this ice cream will bring out the child in you.
Ice Cream Rolls
Treat yourself and your favorite person some ice cream rolls from ISCREAMrolls!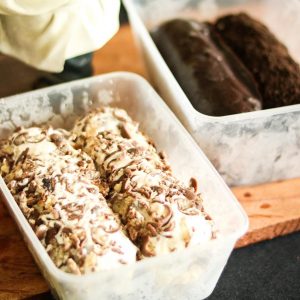 One tub from them contains 2 rolls of ice cream either cookies n cream & blueberry, double choco & cookies n cream, and maltesers flavors.
I love these flavors but how about you? Let us know your experience in the comments below.
To learn more about these businesses, go to CDO Listing. Want to be added? Contact us!