09 Jul

DEOGOLD Jewels: A Jewelry Store in Cagayan de Oro That Caters to Jewelry Tastes on an International Level

Cagayan de Oro's jewelry stores are mostly owned by Luzon-based or Manila-based family names. Also, these are mostly branches from their main locations. However, one Mindanaoan dared to open a local jewelry store, not so much as a challenge to the bigger jewelry players, but more of an example that anyone – even from Mindanao – who sets their heart and mind at opening a business can do so, and succeed.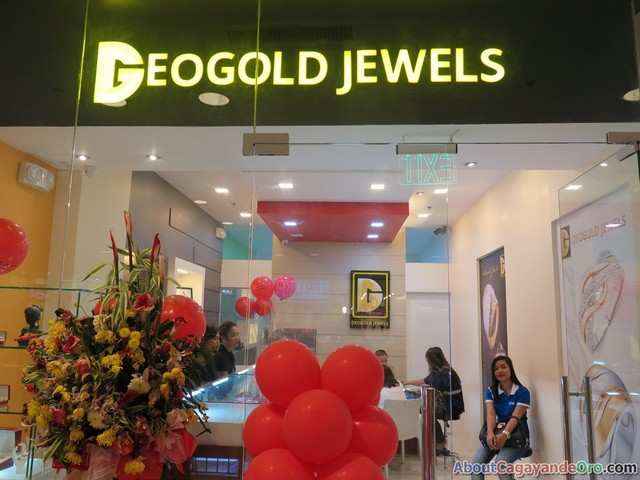 Last June 30, 2016, DEOGOLD JEWELS opened on the 3rd floor of the Ayala Centrio Mall. Not only that, it would seem that this is actually the store's third branch after Limketkai Center Mall and Tagum City.
It all started online
According to its sole proprietor, Ms. Christine Deo S. Allanic (now you know where the word "DEO" comes from), she started her jewelry business online in Ozamis City in 2006 by selling to friends, relatives, OFW's, and even catering to Filipinos living abroad.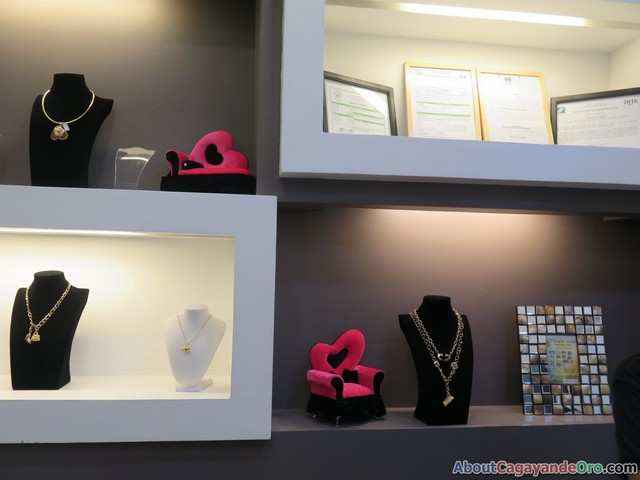 Relying on her suppliers locally and from abroad whom she met while going abroad herself, she started selling different gold, diamonds, and other precious stones (mostly of the yellow, green, and black variety) and other jewelry items from Japan, Italy, China, Saudi Arabia, and Hong Kong.
Of course, the jewelry business is hard and she went through her ups and downs since selling jewelry is more of a long-term investment since only people who can really afford can buy jewelry. Eventually, Ms. Allanic was able to invest and open up the first DEOGOLD store at the Limketkai Center Mall last August 18, 2015. Her decision to open at Limketkai was because – in spite of the high risk – this is THE MALL where people from all over Northern Mindanao with expensive tastes come to. She opened her second branch only last April 28, 2016 at Tagum City, almost immediately followed by the recent Centrio Mall branch last June 30, 2016.
The jewelry
If we were to use the term "best-sellers" like we do in the food industry, then in DEOGOLD it would be their 14 karat Italian gold, 21 karat Saudi gold, Chinese gold, and 18 karat jewelry.
They offer a wide range of versatile styled and all occasion jewelry.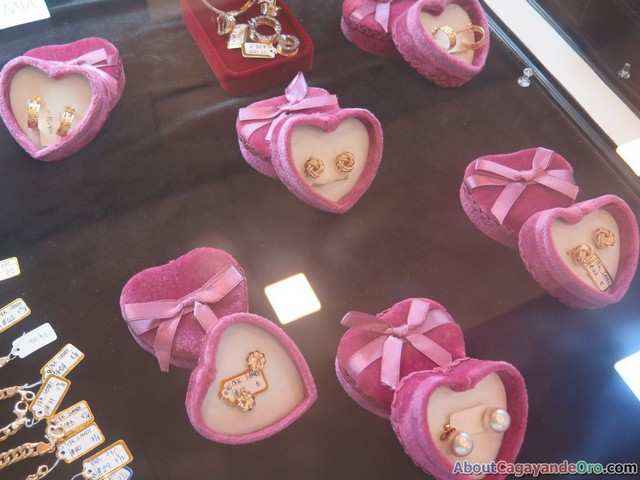 Jewelry in white gold, pure gold, pure diamonds, gemstones, and pearls are presented in their own attractive gift box.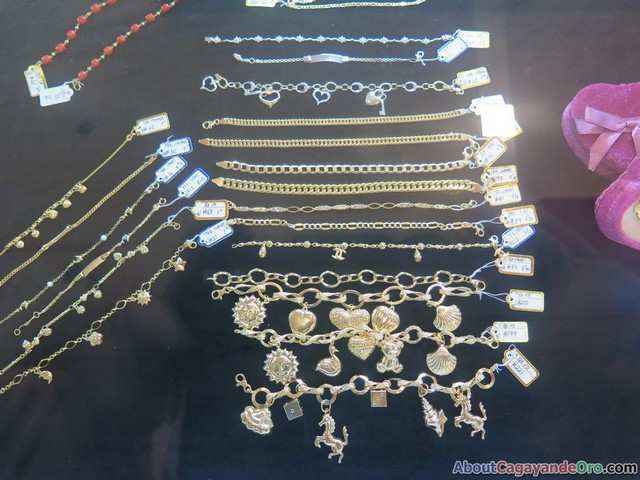 They also offer made to order jewelry, graduation rings, wedding rings, rings made for certain events or associations, and name or monogram pendants.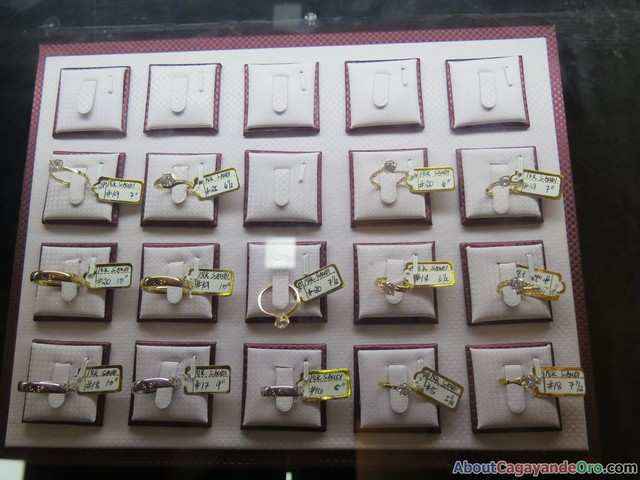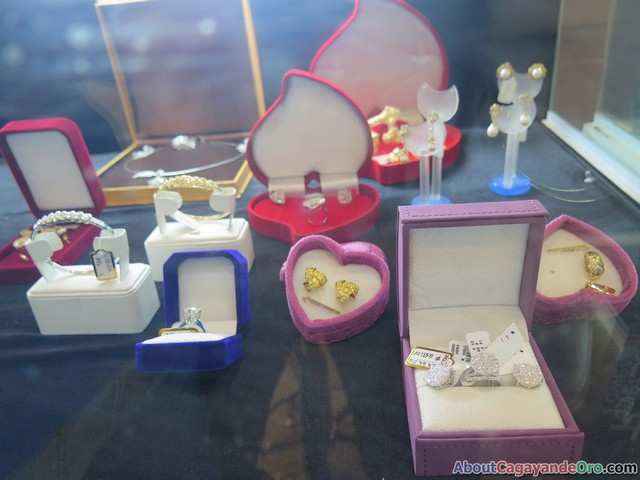 The customer is encouraged to bring their own designs rather than depending on the store's ready-made designs.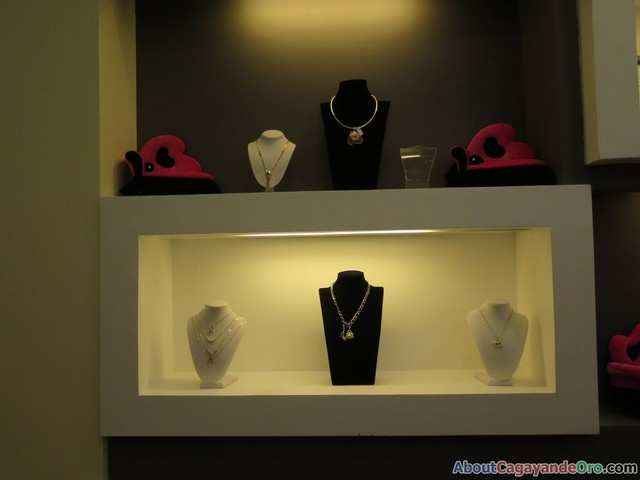 They also offer a wide array of gold chain necklace, diamond setting bangles, black diamond sets, and Hermes inspired bangles. Some stones like Swarovski, opal, and jades are more on an order and ready-made basis.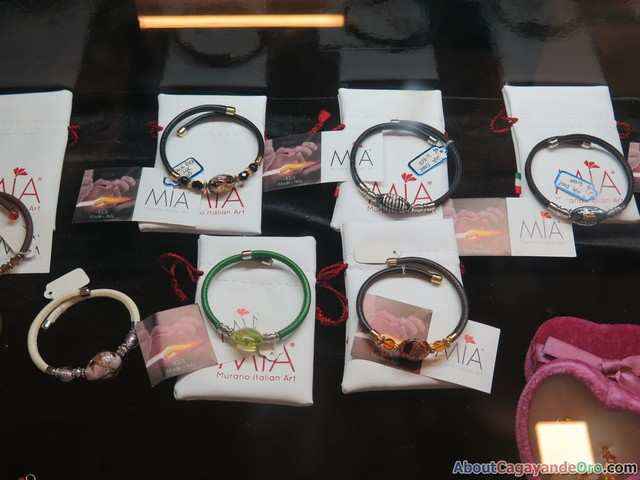 They have unique "Mia Bracelets" filled with gold dust that can be worn casually.
Services
As part of their jewelry service, they repair all jewelry purchased from their stores for very nominal fees. Jewelry is not sold and does not carry warranties, a concept not well known to many Filipino buyers.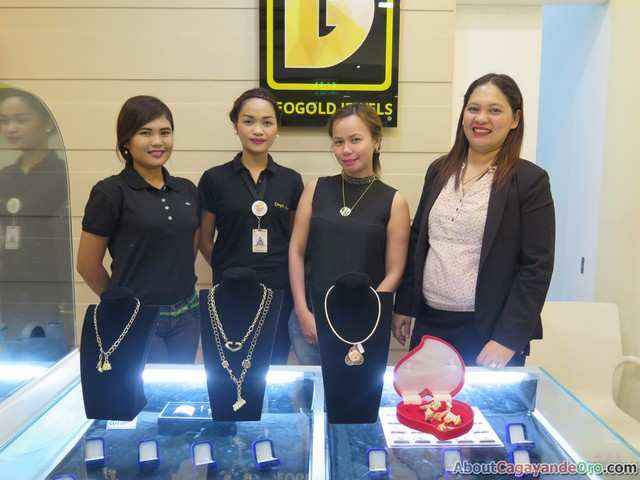 They also make personalized and customized jewelry based on the budget and needs of the customers.
The proprietor
Ms. Christine Deo Seseh – Allanic was born in Tawi-Tawi, Sulu. She grew up in Iligan City up to college level and went to school there.
Moving to Ozamis City for her startup online businesses, she met and eventually got married to her husband who is a policeman. She and her family have since moved to Cagayan de Oro due to her business ventures. According to her, opening a new business, especially a jewelry business, carries its own set of challenges, bumps, financial headaches, stress, struggles, and even sleepless nights. Due to her humble beginnings, she saw the value of buying jewelry as an investment and eventual business rather than just wearing on the body.
This is what started her passion to go into business. She also notes that when entering into the jewelry business, you need a lot of prior knowledge, not experience, but a lot of knowledge lest you get fooled into buying or selling low quality or fake jewelry. Unlike other businesses that can earn in the short term, the jewelry business is really into long term, sometimes years, before noticeable profit can be seen.
Promotions
DEOGOLD holds unique promotions not yet seen in other jewelry stores. It has a Customer Service Referral Program wherein you can earn commissions by referring at least two people to buy from the store. The more people you can bring in, the bigger the commissions, and these commissions can be converted into jewelry equivalents. They also have a choice between Traditional Lay-Away Plans and Modern Lay-Away Plans. These plans can also be connected to the rewards system of the referral program.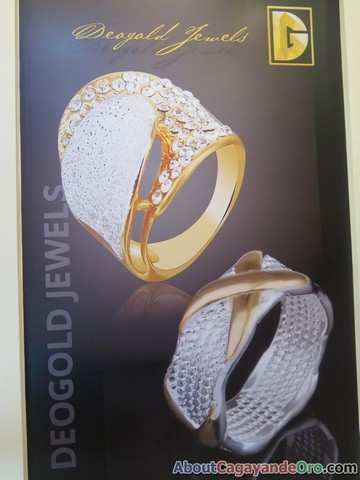 For the present all DEOGOLD stores are offering 30% discounts on selected items as part of their opening promotions. Starting August, in celebration of the City Fiesta and its first year anniversary at the Limketkai Mall, all its stores will be offering up to 50% discounts on selected items of 14 karat Italy, 18 karat and 21 karat Chinese gold, 18 karat and 21 karat Saudi gold, 18 karat and 21 karat Japanese gold, 24 karat Hong Kong gold, and diamond Hong Kong setting.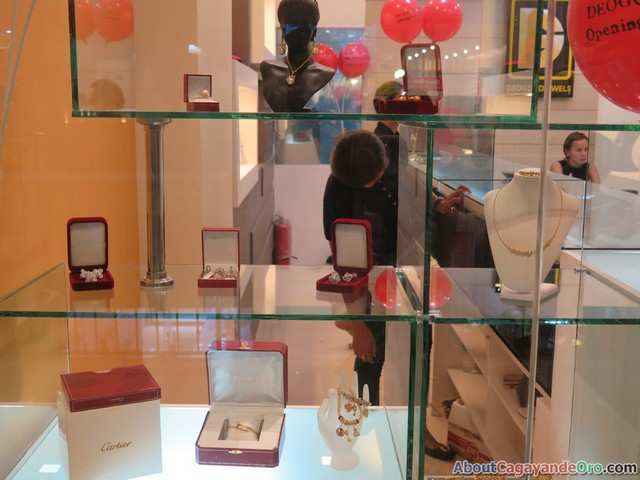 For the future, Ms. Allanic simply wants her business to succeed and to earn more, possibly to open even more branches in other cities. She wants people to also realize that buying jewelry is not only for physical display or vanity but is an investment in itself for the future since the value of jewelry, especially gold and diamonds, has nowhere to go but up.