28 Nov

Department Of Education Encourages The Public To Be Vigilant Against Fake News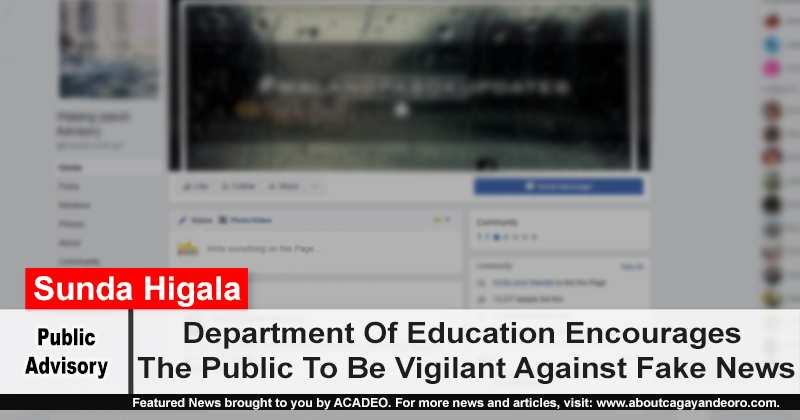 Just recently, an announcement from the FB Page: Walang Pasok Advisory regarding the suspension of classes had been circulating around Facebook.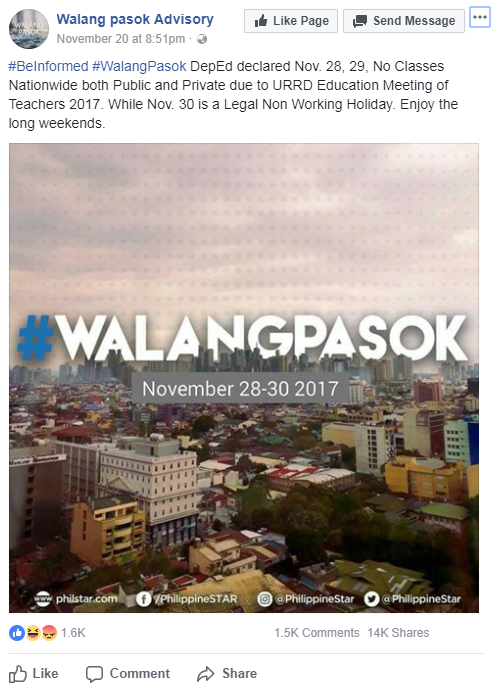 According to the post, there will be a nationwide suspension on Nov 28-29 due to the URRD Education Meeting of Teachers 2017
Because of this, the Department of Education (DepEd) released a statement. DepEd explained that they did not make any announcement whatsoever regarding the schedule of classes. They would also like to strongly encourage the public to be more vigilant against fake news and put an effort in considering the reliability of the source before believing them.
Accordingly, DepEd is urging the public to refer possible incidents like this on their official website and social media accounts on Facebook and Twitter for reliable and truthful information.