17 Oct

DepEd CDO Conducts Voluntary Drug Testing to Teachers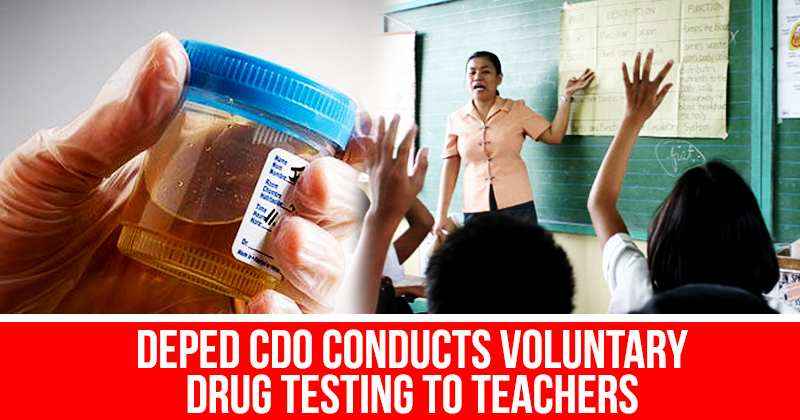 The Department of Education (DepEd) – District of Cagayan de Oro will conduct a voluntary drug testing to all teachers in line with Duterte administration's campaign against illegal drugs.
The drug test will be conducted as they awaited the directive from the DepEd central office to curb some teachers involved drug use.
DepEd Cagayan de Oro spokesperson Dr. Rosalio Vitorillo urged to conduct drug testing as PDEA-10 disclosed that there are several numbers of teachers who allegedly use illegal drugs.
Vitorillo threatened that they would not hesitate to terminate teachers once confirmed to be positive for the use of illegal drugs.
News Source: Bombo Radyo