25 Jun

LOOK: Design & Security Features Of The PH National ID

Mga higala! Here are the design and different security features of the Philippine Identification card or the "PhilID" from the Philippine Statistics Authority (PSA)!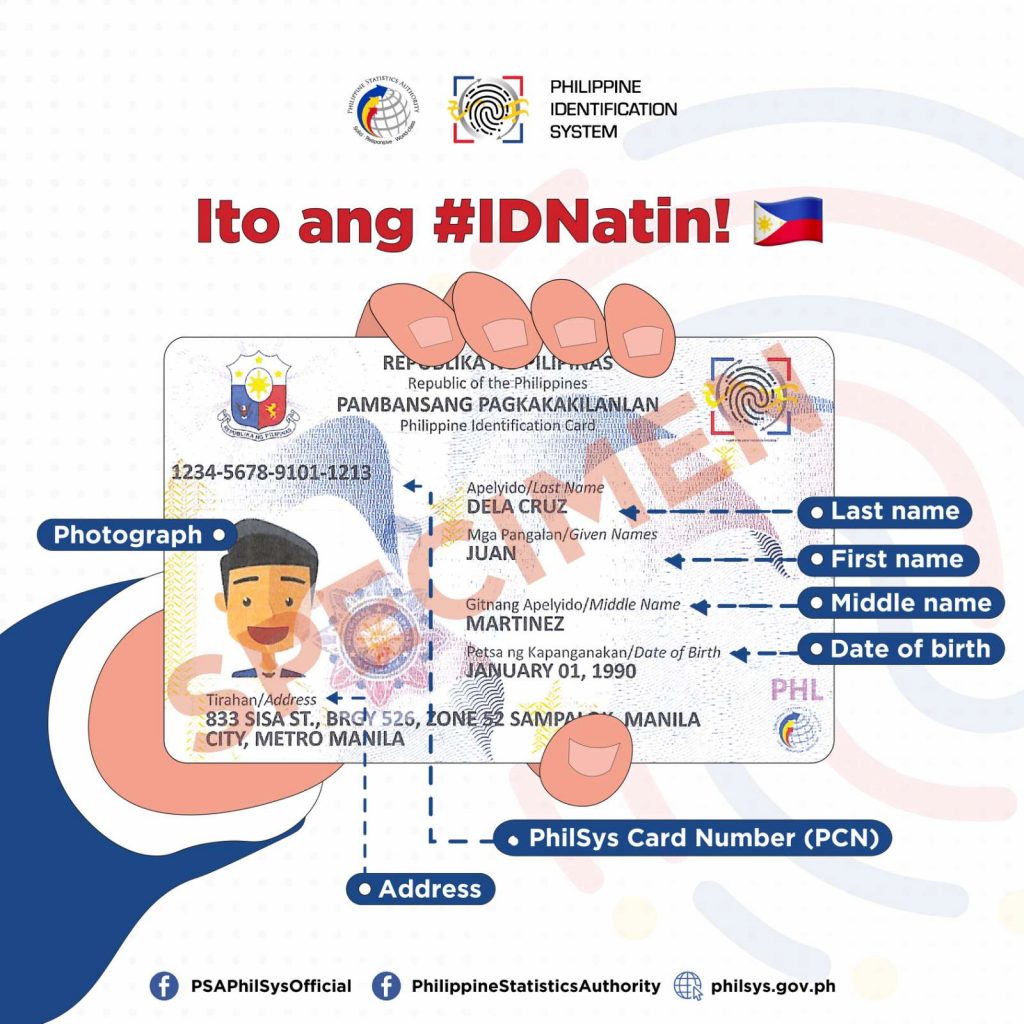 The details in the front of the PhilID contain the cardholder's PhilSys Card Number (PCN), front-facing photograph, and basic demographic information, such as their full name, date of birth, and residence address. It then has the seal of the Republic of the Philippines and the PhilSys Registry Office, a ghost image, a diffractive optically variable image device, and more:
The front also has the following covert features that cannot be replicated to ensure the card's security and authenticity:
Color Shifting Print
Microprint
Guilloche Design (small text and hidden text)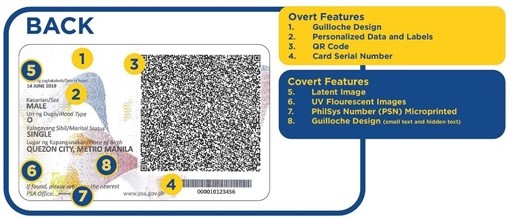 Meanwhile, the back of the National ID has other data and labels (sex, blood type, marital status), a QR code, and the card serial number. It also has these security features:
Latent Image
UV Flourescent Images
PhilSys Number (microprinted)
Guilloche Design (small text and hidden text)
Amazing, right? Naka-register naba ka para ani higala?
Related articles:
Registration Portal For PH National ID Now Operational: Register Now!
READ: PH National ID Registration Centers In Cagayan de Oro City