08 Apr

DOH-NorthMin Says COVID-19 Cases in the Region Successfully Contained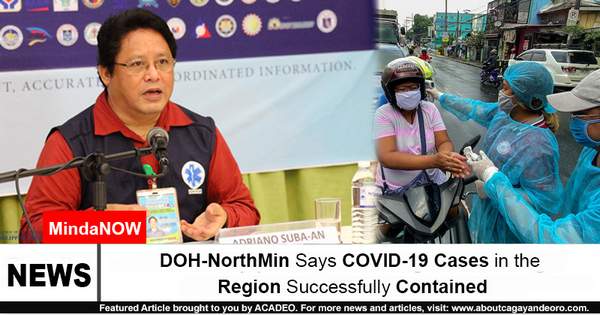 Department of Health (DOH)- Northern Mindanao Director Dr. Adriano Suba-an said that the number of coronavirus disease 2019 (COVID-19) cases in the region have been successfully contained and controlled, based on their data.
He added that due to the lockdown implemented in the National Capital Region (NCR), the confirmed cases of COVID-19 decreased as all forms of transportation were suspended.
As what can be interpreted in their data graphs, the trend of cases continue to go down, however, it doesn't mean the crisis will end soon. According to Suba-an, there are still concerns once lockdown is lifted in some areas.
In the meantime, he urged the government, as well as other agencies and the public, to continue observing their guidelines in order to sustain the containment of the disease in Northern Mindanao.