02 May

DOLE Releases Holiday Pay Rules For Eid'l Fitr (May 3)

Mga higala! The Department of Labor and Employment (DOLE) has released the rules for pay for Eid'l Fitr, a regular holiday set for tomorrow, May 3, 2022!
Employees who will not work on this day will get 100% of their daily wage. [(BASIC WAGE + COLA) x 100%]
If an employee works on this day, he/she will be paid a total of 200% of his/her wage in the first 8 hours. [(BASIC WAGE + COLA) x 200%]
For overtime, employees will be paid an additional 30% of their hourly rate.
For full details, read the labor advisory below: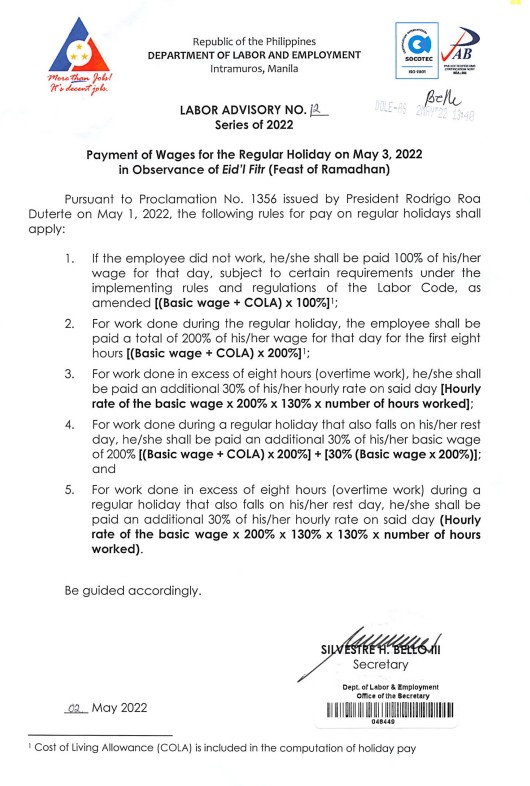 BTW, here's the official holiday announcement: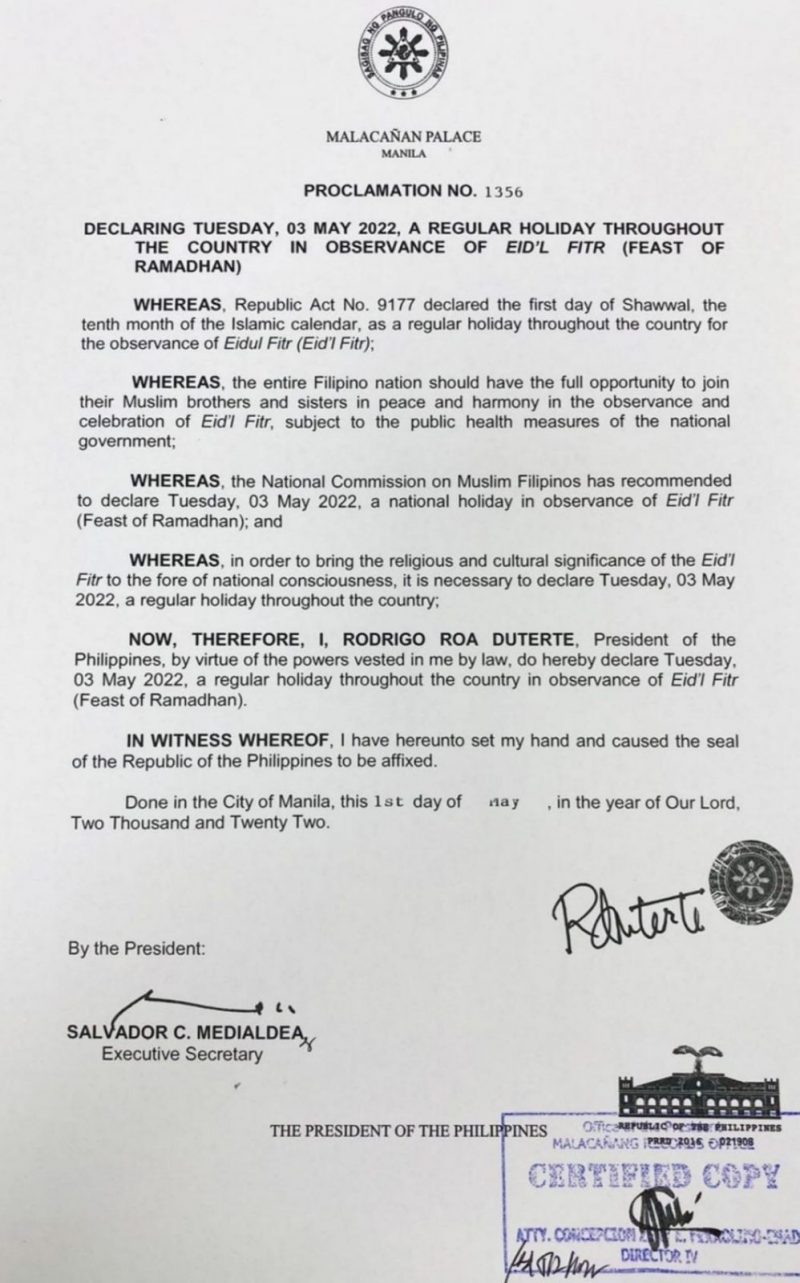 Related article:
Malacañang Declares May 3 As Non-Working Holiday For Eid Al-Fitr