11 Aug

DOLE To Order Employers To Pay Salaries Of Unvaccinated Employees Not Allowed To Work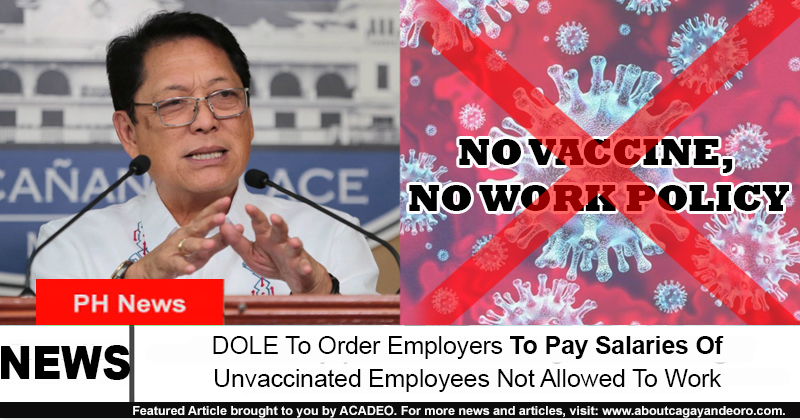 Mga higala! Department of Labor and Employment (DOLE) Secretary Silvestre Bello III is now warning businesses, companies, etc. that they will be issuing an order mandating employers to pay the salaries of unvaccinated employees who are not allowed to work!
Bello stated that workers that are not vaccinated against COVID-19 should still be able to go to work and should not be discriminated against.
"There is no legal basis for the employers to compel their workers to be vaccinated… in fact it's a violation of freedom of choice… as guaranteed by the Constitution… in fact it is an illegal policy," said Bello.
Employees experiencing things like this can relay their complaints to DOLE Hotline 1349.
(However, Bellow also said that even though vaccines are not mandatory, it is necessary, and encouraged workers to get vaccinated.)
Source: www.dole.gov.ph