05 Mar

DOLE To Punish Employers Requiring Workers To Get COVID-19 Vaccine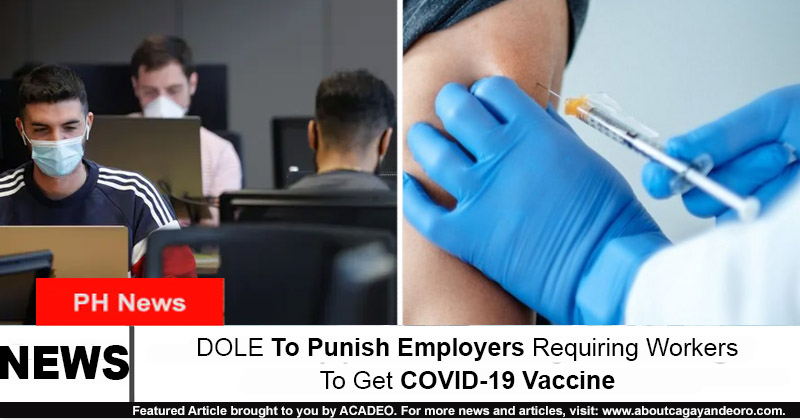 Mga higala! Private-sector employers who are requiring workers to receive COVID-19 vaccination before being allowed to enter their workplace will be punished by the Department of Labor and Employment (DOLE)!
According to a report from the Philippine News Agency (PIA), Labor Secretary Silvestre Bello III said this week that this requirement is illegal and employers who will impose this may receive an administrative penalty.
"The possible penalty is administrative penalty. It is not legal for employers to require the employee to be vaccinated before they can enter the workplace," said Bello.
The labor secretary also added that "Employees, either in private or in government, must never ever be subjected to any compulsion. The decision of any person not to be vaccinated should be respected in the same way we respect those who had taken the vaccine."
For  more details, read:
https://www.pna.gov.ph/articles/1132471