18 Mar

DOLE To Support 4-Day Work Week Scheme In PH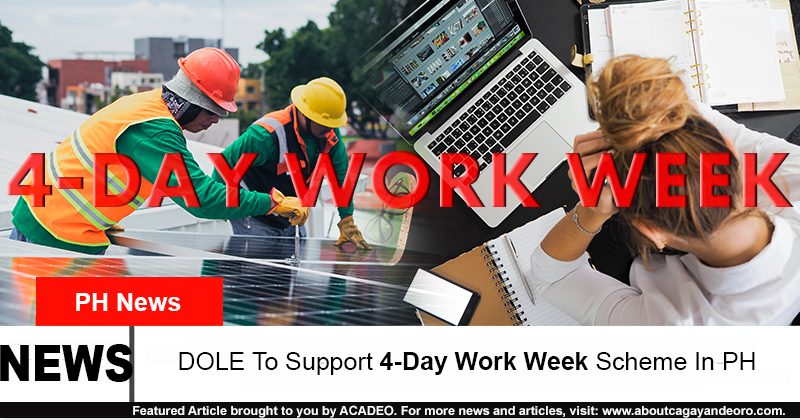 Mga higala! The Department of Labor and Employment (DOLE) recently expressed that they will support the implementation of a 4-day work week scheme in the Philippines!
Especially, if this will aid offices or agencies reduce their operating costs and help employees lessen their expenses amid the continuous fuel price hikes.
ICYMI, the said work schedule was proposed by Socioeconomic Planning Secretary Karl Chua during President Rodrigo Duterte's public address this week.
What do you think of this, higala?

BTW, DOLE has emphasized that the 4-day work week scheme can already be enforced (even without a law) since employers were given the choice to set a flexible work arrangement last year due to the pandemic.
However, the implementation of this in the private sector will still be up to their respective managements.

For more details: