23 Nov

BEWARE: Don't Click Links In Text Messages From Random Numbers

Mga higala! If you are also receiving suspicious texts from random phone numbers, please remember to not reply or click and open the included links!

Some of these links will direct you to WhatsApp (and other data-based mobile messaging apps) while some will lead you to online forms or trigger the download of malicious applications.

These things can let others steal personal data from you or deceive you into giving sensitive information.

ICYDK, this modus operandi is called Smishing or SMS phishing. It's a phishing cybersecurity attack carried out over mobile text messaging.

Examples: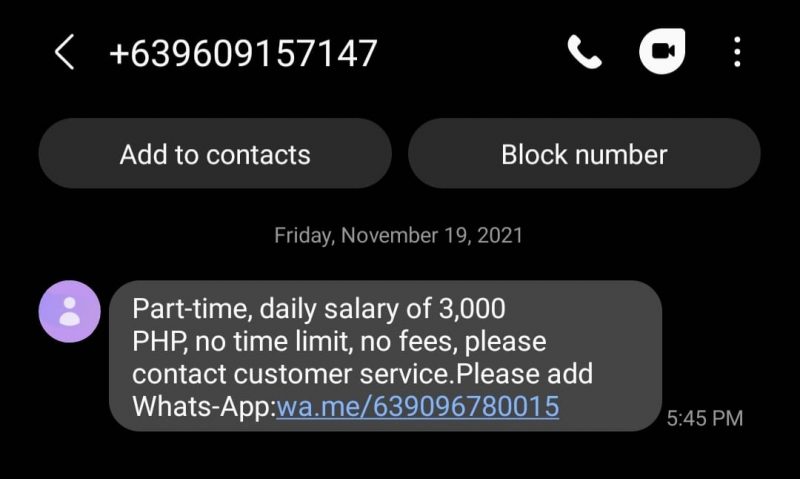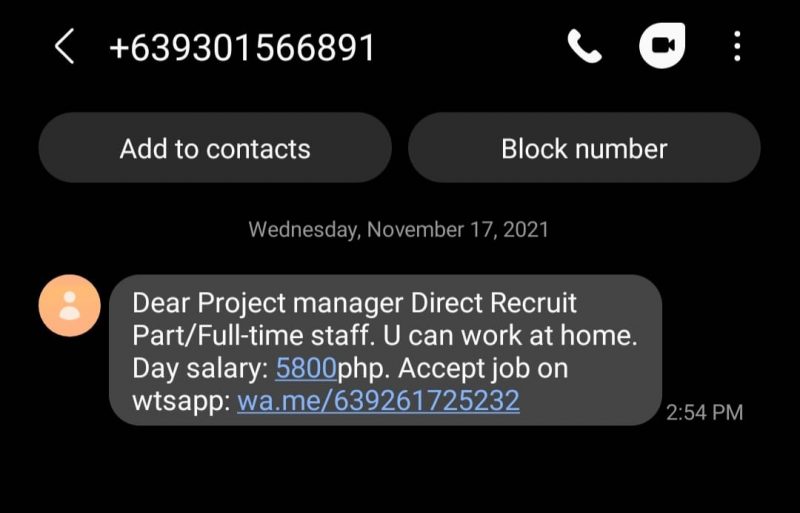 BE INFORMED and help inform others higala!