09 May

Don't let stress wear you down! Get rejuvenated as Nails.Glow opens in CDeO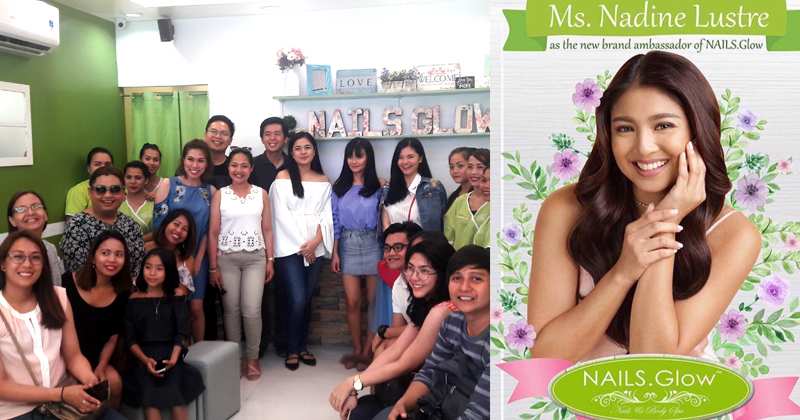 Known as the fastest growing nail spa in the country today, Nails.Glow finally opened its door here in Cagayan de Oro City. Located along Corrales Avenue, on May 7, 2017, Nails.Glow had their soft opening.
Nails.Glow started when a hard working employee, AJ Opeña realized that if she can excel in her work as an employee herself she might also do good to run her own business. With a capital of P200,000 which she borrowed from the company where she used to work she opened a nail spa.
Nails.Glow started on 2009 and  first stationed at Pag-asa, Quezon City, which only ran at a 10 square meters room and having only 4 employees to cater their clients. In a video clip from May Puhunan where Nails.Glow was featured, AJ Opeña operated the spa, aside from training her employees she also does the services just to cater every client that visits their spa.
According to AJ Opeña they started with P50 manicure or pedicure and because of their efficiency, great ambiance and affordable services Nails.Glow were able to cater 30 clients in a day. Later on the spa were able to cater head to foot services. They were able to expand their branches nationwide as well.
Franchisor of Nails.Glow, Ms. Paola Paladio Ching made it possible to open a branch here in the city. At last, a one-stop all-around service salon in the city. Kagay-anons can now finally pamper themselves in a nail and body spa where they can "enjoy the stay and experience the GLOW."
Just like the other 49 branches in the country, the CDO Nails.Glow branch offers: footcare, hand care, nail art and polishes, nail enhancement, massage, body scrub, waxing with threading, eyelash extension and ear candling services all in affordable prices.
You can visit their lovely spa and avail a 20% discount in all services until May 15, 2017. The grand opening of Nails.Glow will be this May 15, 2017. You can also check out their FB Page @ Nails.Glow Cdo. For more inquiries you can send them a message thru 0916-471-9094.