29 Jul

DOST's First Annual National Science and Technology Week Held in Cagayan de Oro City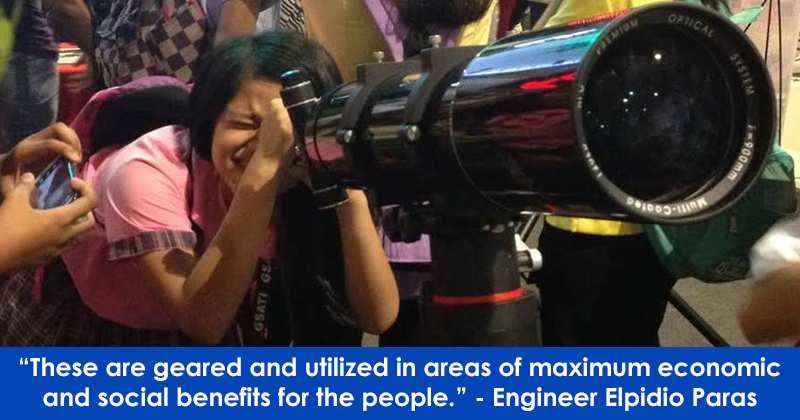 From July 23-28 this week, the Department of Science and Technology Region (DOST)-Northern Mindanao has held its first-ever week-long annual National Science and Technology Week (NSTW) in the region at the Grand Caprice Hotel.
The event highlights Science and Technology activities that promote Science and Technology initiatives and Filipino-led programs offered by DOST in Northern Mindanao region.
DOST Northern Mindanao Regional Director Alfonso P. Alamban said, "This year we put the emphasis on the regional celebration because we would like to really develop this region of the country when it comes to science innovations and we think that we do not have to limit our celebration in Manila. Perhaps in the very near future, we can have annual provincial celebrations already."
Engineer Elpidio Paras of the Parasat HD company and Northern Mindanao region's Science Ambassador also added, saying, "Under this year's slogan 'Juan Science, One Nation', we should continue to support the DOST in its mission, 'To be the direction provider, leader and coordinator of the country's scientific and technological efforts, ensuring that these are geared and utilized in areas of maximum economic and social benefits for the people."
"We named it 'Juan Science' because we'd like to focus on the ordinary Juan on the street, on the ordinary Filipino because so far the traditional mindset of the reason about science is something very isolated, very elite that it is just relegated to laboratories, to the classrooms. But we'd like the ordinary man on the streets to appreciate that science can do a difference in his life, can do something with regards to his economic development and social development and if we are well develop and if every Juan on the streets can advance economically and make socially then we will have a very educated country. We will have a very strong country and that could be the major tool towards the national unity with that one nation," said Alamban.
Luchin Valrian Pueblos and John Rinno Sanchez from Philippine Science High School described their invention, saying, "It is actually a kit made by a lego. It incorporates robotics with lego so basically, it is the typical lego that we love, the bricks incorporated with robotics. We started making this about a week ago but we started building the stuff a year ago. The main purpose of our invention is for fun but basically it could be used for simulation on the environment perhaps just like what happened in Mars where they use the same technology. It's a Lego that is similar to robots."
Aside from the science and technology exhibit, another key event in the celebration is the DOST Youth Excellence in Science (YES) awards. The YES Award is a DOST institutional honor for an excellent achievement of the youth in the fields of science and mathematics.
Included in the award receivers are Hailie Saavedra of City Central School, Jet Amber Salape of Liceo de Cagayan University, Rianna Gabrielle Gamboa of Rosevale University, Eleanor Radaza of the Philippine Science High School, Charmaine Garridos & Andrei Felix Tan of of Central Mindanao Campus, and Alena Taladua of Tambo Central School.