27 Jul

DOTC: Finalizing the Proposal for the Railway Project in Mindanao Within 90 Days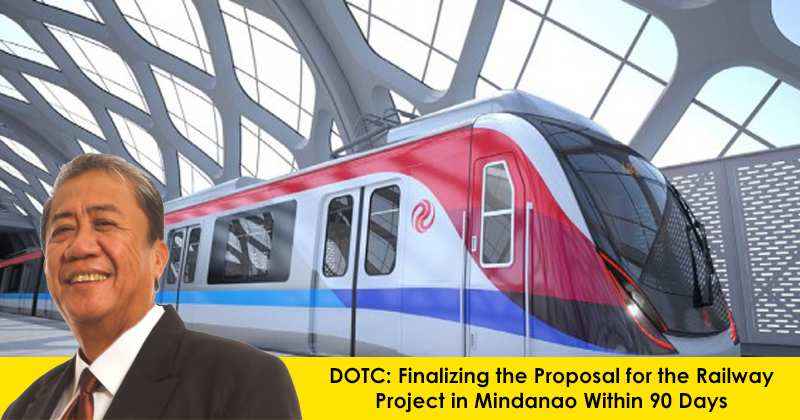 After the first State of the Nation Address (SONA) by President Rodrigo Duterte on Monday, July 25, the topic of the railway project in Mindanao has been revived after the President included it in the plans that he will do under his term, said during the event.
The government also plans to build Davao Transit System, Cebu Transit System, the North and South Luzon Railways and Panay Railways Project.
Transportation Department spokesperson Cherie Mercado said, "These are the ones that are being studied now and we are open for proposals from private sectors."
"We're now on the stage of hearing and accepting proposals for these rail projects," Mercado added.
On 2011, the proposed 2,000 KM railway project in Mindanao has been first presented to the Transportation Department.
Phase 1 includes the construction of a 124-km rail line from Iligan City to Cagayan de Oro City. It will span in 10 coastal municipalities in Misamis Oriental including Lugait, Manticao, Naawan, Initao, Liberated, Gitagum, Laguindingan, Alubi-jid, El Salvador, and Opol.
Department of Transportation and Communications (DOTC) secretary, Arthur Tugade said that they are now finalizing the proposal that is set to be finished within 90 days, to be submitted to the National Economic and Development Authority.