08 Dec

Dream Patisserie Shares Dreamy Pastries @ KWB

We were once again fortunate to meet a young entrepreneur with a Big Dream and a passion for cakes and pastries. Her name is Shane Angeles of Dream Patisserie. 

Shane, from a short talk, mentioned to us that it is indeed her dream and motivation to bring pastries (specially here in the City) to a whole new level thru creativity, "surprises", a little out-of-the-ordinary touch, and a lasting dreamy taste.

And speaking of Surprises, she indeed introduce us to what she called "Mousse Surprise"

Want to know the Surprise? You better head up to her booth and find out the tasty way.

Their booth is located at the corner (very edge) near a famous coffee shop, and it has that simple yet elegant look. Nothing will distract you from the sight of their cakes sold in Wholes and Slices thats for sure.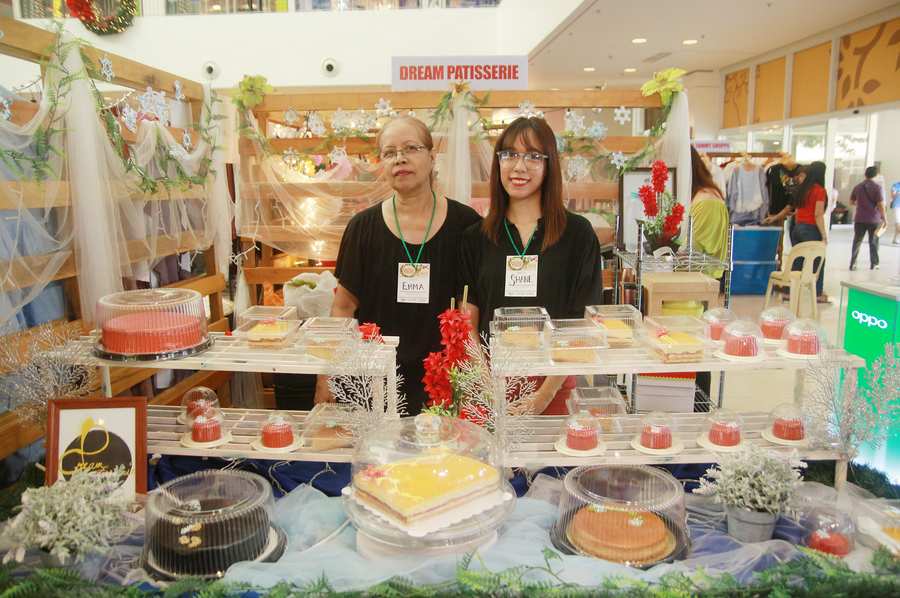 Along with their surprise is also one very interesting creation she calls "Raspy Mango Cheesecake"
Ooooh that's 5 (yes FIVE!) tasty layers of goodness made up of Coconut Crumble, Cheese Souffle, Raspberry Mango Jelly, Mango Cheesecake and Mango Glaze. Trust me, you wont miss that hint of mango in it.
And if that doesn't get your sweet tooth going, maybe the "Caramel NY Cheesecake" will entice you with softness and a decent amount of sweetness in every bite.
This is definitely heaven for fan of sweets, and we're really lucky we get to take a bite or two. (all part of the job haha).
Now we've come to the best part of it. While doing our research, we've read a lot of great reviews from Dream Patisserie's growing number of satisfied customers, and one cake really has the most mentions… And it got us intrigued. (And you know what this means).
They call it "Glazed Choco Mousse Cake". Their "BEST SELLER", but you know us by now. We don't say a word unless we tried it out first. SO WE DID! 🙂
First of all, it doesn't fall any short of the word when they attached glazed to it. It really is shiny and smooth, and literally you can take a selfie with it's glaze.
And the cake itself is just worthy of "Best Seller" tag as it brings every bit of dream feeling, taste, texture, and experience you would want a Chocolate Mousse to have. It has that softness that makes every bite melt in your mouth while the flavor slowly introduces itself to you.
This is really something better tried than said, and the good news is that They are still on their First day of Display at the Activity Center at Ayala Centrio Mall.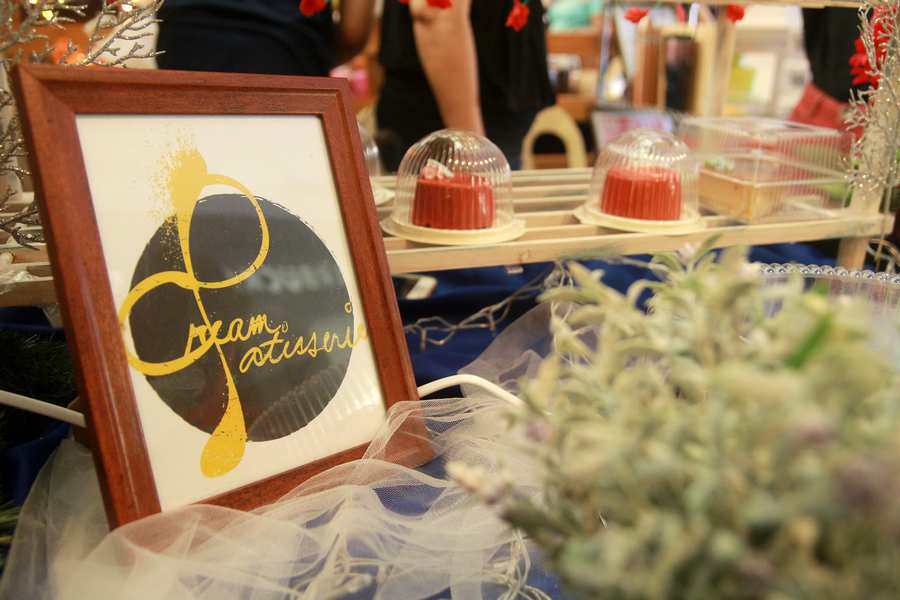 The event will run from December 8 to 10 (2017), so head on over and grab a bite of a dreamy pastry and make your guilty sweets pleasure come true.
Follow them on:
Facebook: DreamPatisserie CdoPh
Instagram: @dreampatisseriecdoph