25 Aug

DTI Calls For Shorter Number Of College Years, Removal Of Minor Subjects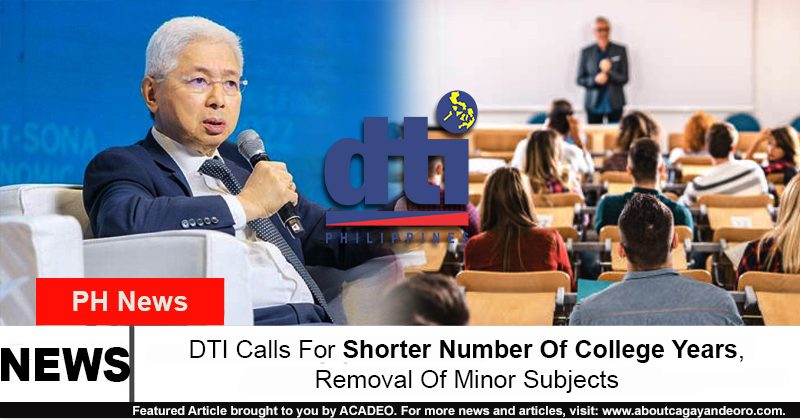 Mga higala! Department of Trade and Industry (DTI) Secretary Alfredo Pascual is now calling for a shorter number of years for college degrees, reasoning that we should focus on providing students with the skills that they actually need for employment!
This means that minor subjects and/or general education courses should be removed from college programs.
"We have to move towards that direction. There should be no more general education courses in college. General education courses will be taken care of in the K-12 curriculum. College should focus on the major subjects," said Pascual.
He then mentioned the successful K-12 programs of countries like Singapore as an example.
Pascual also further emphasized that subjects available in college should all be job-oriented since we are in a world with a lot of problems, a world where resources are getting depleted.
For more details: