25 Aug

Duterte Got Enraged on Abu Sayyaf's Recent Beheading of an 18-Year-Old Hostage

On Thursday, August 25, President Duterte got enraged and called for an early morning press conference in Davao City after knowing the news about the recent Abu Sayyaf beheading of a teenage hostage in Sulu.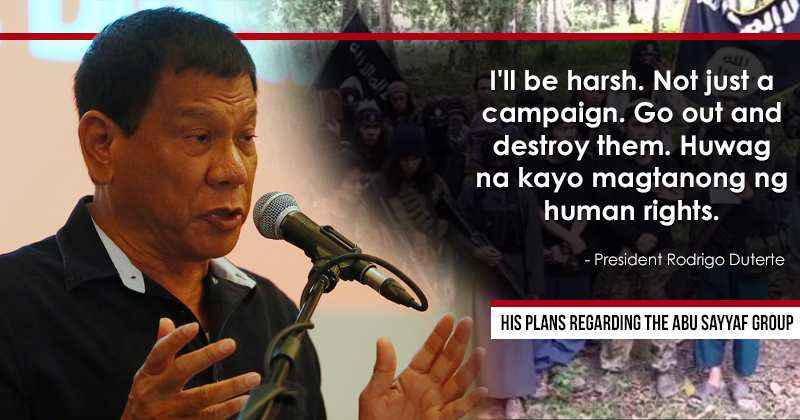 That morning, he reiterated his command of destroying the Abu Sayyaf Group (ASG), he said, "My orders to the police and armed forces against enemies of the state: seek them out in their lairs and destroy them. The Abu Sayyaf, destroy them, period."
Though Duterte has been known to have a Maranao mother, his anger can be visibly seen during the press conference. He said, "Napaka ano naman nila, diyan ako nawalan ng bilib sa inyo. I have this little connection by blood with you but you know, nawalan talaga ako ng bilib sa inyo."
Most of the ASG members are from the Tausug ethnic group.
Duterte added, saying, "Although I'm not a Tausug, more on the Maranao side, but I no longer believe in you."
He was asked about what is the difference on his strong drive to eradicate these ruthless bandits compared to the previous administration. He answered with confidence, saying, "I'll be harsh. Not just a campaign. Go out and destroy them. Huwag na kayo magtanong ng human rights."