14 Nov

Duterte to Revive Abandoned 40-Year-Old Bataan Nuclear Power Plant, To Generate 621 MW of Electricity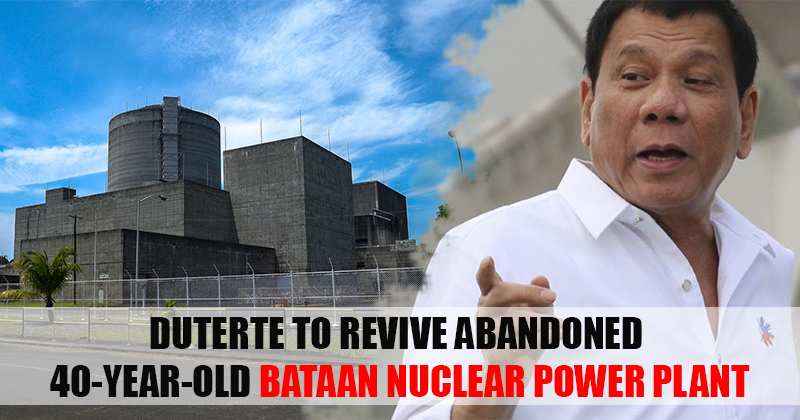 To generate around 621 megawatts of electricity once reactivated, the 40-year-old Bataan Nuclear Power Plant is set to be rehabilitated as President Rodrigo Duterte ordered the facility's safety and security for its reactivation.
It can be recalled that Duterte previously rejected the idea of bringing back the facility to life.
To complete the rehabilitation, Energy Secretary Alfonso Cusi said that it requires $1 billion and that an estimate of 2 to 4 years before the power plant will be up and running.
However, since it was a 1970s project, most of the experts who were involved in it have either retired or passed away. Thus, for those who are out of the country, they will be requested back for the said operation.

Source: yugatech.com