12 Aug

Duterte Plans to Build Sports Facilities and Training Centers in Provinces

On Thursday night, August 11, President Duterte said that he wants to build sports facilities in provinces to give attention to athletes from outside Metro Manila. This decision has been made after he met with the Olympic silver medalist Hidilyn Diaz in a courtesy call.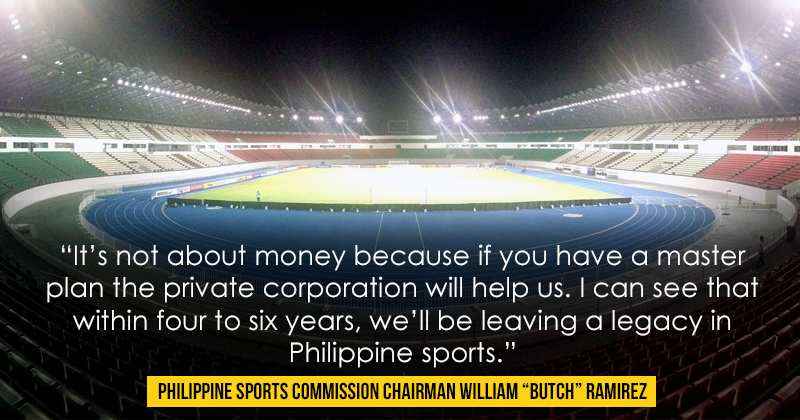 Duterte said, "In Manila, if you excel in the universities and colleges you'll get noticed immediately. Itong mga nasa probinsya, we sometimes overlook them. Hindi natin nakikita talents natin diyan."
This initiative by the President is eyed to equalize the opportunities that the athletes in Manila receives compared to those who are in the provinces. It has been a norm for an athlete here in Mindanao or Visayas to go into Metro Manila after High school so that they might expose themselves in the UAAP and NCAA. This has to be stopped.
Philippine Sports Commission Chairman William "Butch" Ramirez plans to build an institute of sports in the country to offer education on sports sciences, sports psychology, and sports nutrition. These sports centers can be as many as 14 based on hs estimate.
Ramirez said, "While the President is very generous, he is also very frugal. What we do now with our limited income is there are many sports facilities in both government and private, we will have a memorandum of agreement. We'll buy all those materials, collaborate with local government and put up the training center."
Ramirez is not worried about the funds for this project. He said, "It's not about money because if you have a master plan the private corporation will help us. I can see that within four to six years, we'll be leaving a legacy in Philippine sports."
He also said that sports that the Filipinos excel will be prioritized. That includes, "weightlifting, boxing, archery, cycling, others, then there's a big chance of winning in the Olympics."
Hidilyn Diaz said during the press conference that the send-off party last July 18 held in Malacañang for the Filipino athletes who have competed in Rio have given them the inspiration to push through, despite the overwhelming odds in the Olympics.
"Nakaka-inspire na nagka-send-off party kami sa Malacañang with President Digong kasi pinapakita niya na binibigyan niya kami ng suporta," Diaz said.
It has been reported that the President himself gave Diaz an additional P2 Million cash incentive in addition to the P5 million reward for winning a silver medal in the weightlifting event.
Diaz aims to use it to purchase a lot near their place and build a weightlifting gym that will serve as training grounds for aspiring athletes there.