09 Nov

President Duterte Orders to Complete Housing Program for Yolanda Survivors By December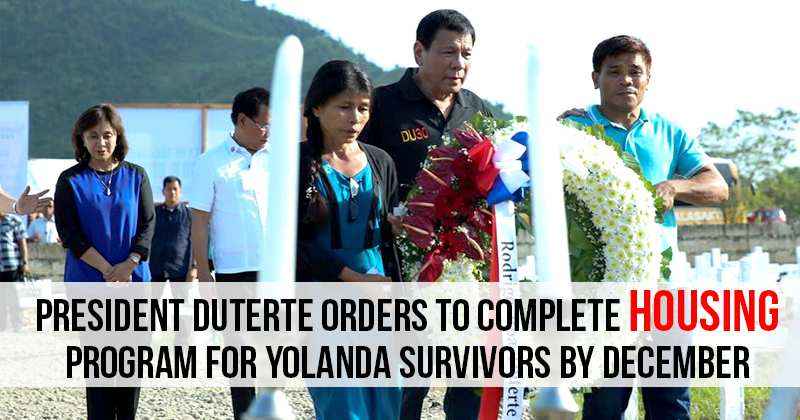 Disappointed at the slow strides of rehabilitation for the typhoon victims, President Rodrigo Duterte ordered officials to immediately finish the construction of new permanent houses by December.
Three years after Supertyphoon "Yolanda" hit the country, President Duterte said he was upset when he saw that only a few families were accommodated in the new bunkhouses three years after the super typhoon hit Tacloban.
He said during his speech in front of the survivors, "I am not satisfied. As a matter of fact, it's BS to me."
"I want this thing completed. I will be back," he added.
President Duterte apologized for the delay and guarantees to give cash assistance worth P10,000 for each survivor as he visited Tacloban.
Presidential Assistant for the Visayas, Michael Diño was assigned to supervise the construction works.
The president also ordered officials to obey and follow instructions from Vice President Leni Robredo, who is also responsible for the key shelter agencies.
President Duterte and VP Robredo flew to Tacloban on Tuesday to honor the third anniversary of the Yolanda tragedy.
Yolanda, the strongest typhoon to hit Philippines last 2013 killed more than 6,000 individuals and hundreds of thousands were uprooted due to the strong winds and storm surges.
News Source: Philippine Daily Inquirer