26 Nov

Duterte may ban firecrackers during Christmas, New Year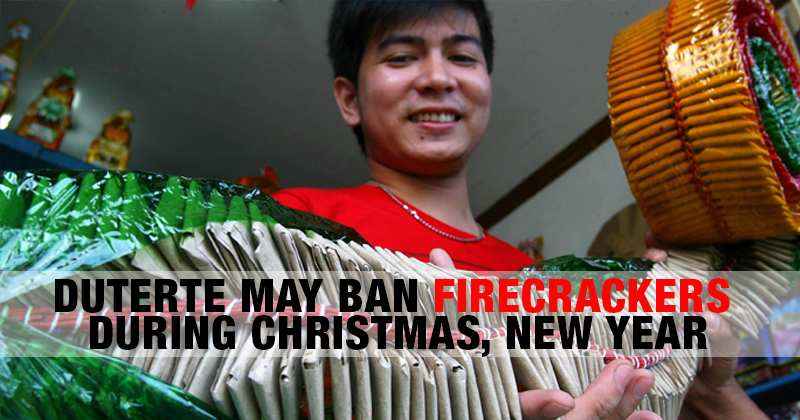 After a recent firecracker factory blast in Bulacan, which killed two children, President Rodrigo Duterte may consider implementing a nationwide ban on firecrackers during Christmas and New Year celebrations.
"I'm considering making the entire Philippines like Davao, where we observe Christmas time with solemnity [and] without [the noise from] firecrackers," he said.
According to the President, accidents caused by firecrackers are not only about public safety but also a health concern, as hundreds are injured due to firecracker blasts every year.
Davao passed Ordinance No. 060-02 in 2012, which prohibits the manufacture, sale, distribution, possession, or use of firecrackers or pyrotechnic devices in the city.
Duterte urged the congress to take action on the firecracker issue. "I would like Congress to act on it first," he said.
See the full report from Inquirer here.