21 Nov

DU30 meets Putin: would happily join 'new order'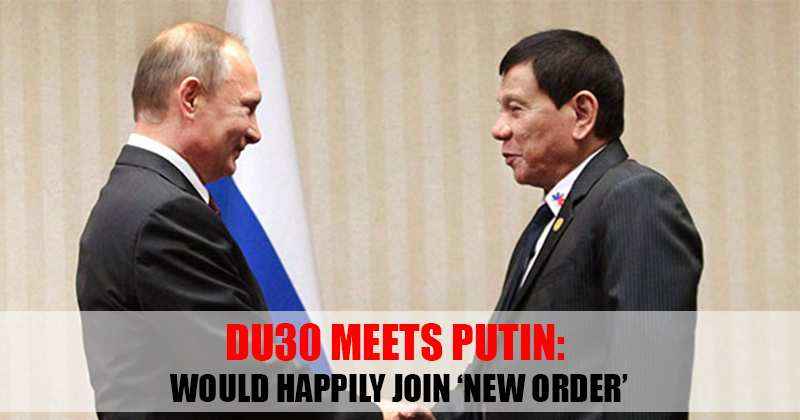 It is well-known that Philippine President Rodrigo Duterte admired Russian President Vladimir Putin and considered him as his own personal hero.  During the 24th Asia Pacific Economic Development (APEC) held in Peru, Duterte finally met his 'hero' in the two countries bilateral meetings.
During the bilateral meet with Putin, Duterte depicted western diplomacy as 'hypocrisy' and doubts the United States alliances. Duterte has been publicly denouncing western ideologies and since then pivoted independent international diplomacy and seeks to China and Russia for international partnerships.
As Putin earlier withdrawn from the International Criminal Court (ICC), Duterte imparted that he would happily join if Russia and China establish a "New Order." Duterte cited how western nations bully small nations.
Putin applauded Duterte's presidential victory last May and admired his achievements in a very short time.
The Russian President also extended to the Philippine President a state visit soon.