28 Jun

Duterte Plans to Purchase Night Attack Helicopters and Patrol Boats for the AFP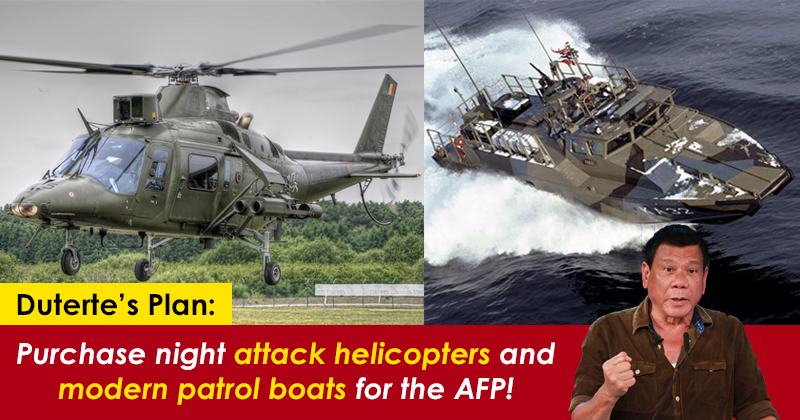 President-elect Rodrigo Duterte plans to purchase night attack helicopters and modern patrol boats for the Armed Forces of the Philippines (AFP).
Incoming AFP chief-of-staff Lt. Gen. Ricardo Visaya said in Press conference that they will focus on our country's internal security threat, but will still maintain the modernization program against external threats.
These night attack helicopters and fast crafts will counter internal threats such as the Abu Sayyaf Group (ASG) and New People's Army threats in a more intensified and effective approach.
Visaya said that the purchase of the night-capable AW-109 attack helicopters of the Philippine Air Force and Philippine Navy is part of the AFP Modernization Program.
The shortage of Modern Helicopter and Patrol Boats had the AFP's response to the ASG attacks and Samal Island kidnappings in 2015 fruitless.
This initiative will surely bolster the AFPs strength against internal threats.