17 May

Duterte Getting Serious in Suppressing Drugs – Will Provide Guns to Selected Persons Per Barangay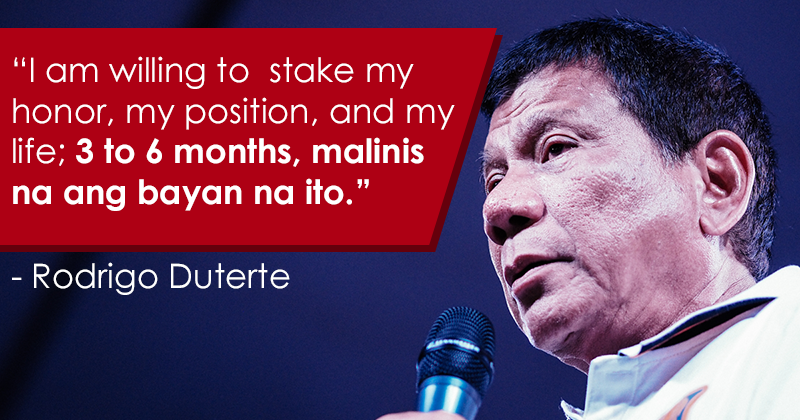 On Monday, May 16, president-elect Rodrigo Duterte said that he would provide guns to people who have an experience in handling firearms to help law enforcers in suppressing the rampant spread of drugs in the country.
Duterte's approach in "war against drugs must start in the barangay level," thus, the giving out of guns to the qualified people must start in barangay level as well.
The selected armed personnel to be appointed per barangay must have "at least the barest minimum of gun handling and law enforcement but there will be classes for them," said Duterte.
These selected people are limited only to ex-militaries and citizens who have received Reserve Officers' Training Corps (ROTC) training.
These people who will be appointed for these privileges are under the administration of the Barangay Captain but Duterte said that they are still to "report to the police precinct commander or station commander in their area."
This method is deemed to be essential for the people within the barangay for they know exactly who are the persons involved in the usage and dissemination of illegal drugs compared to those who are not from their area. "It starts from there. Sila ang nagakilala ng mga tao," Duterte said.
The plan also includes the listing of the people who are involved in drugs in their area. The list will then be submitted to the police and warn the people about it.
Subduing drugs is one of Duterte's focus in his run for the presidency and also one of the loudest clamors that the people want to contain.
It has been shown that before the Elections last May 9, the problems on drugs is one of the sought after problem that the people want to stop.