05 Jul

Duterte's First Executive Order: Improved Anti-Poverty Services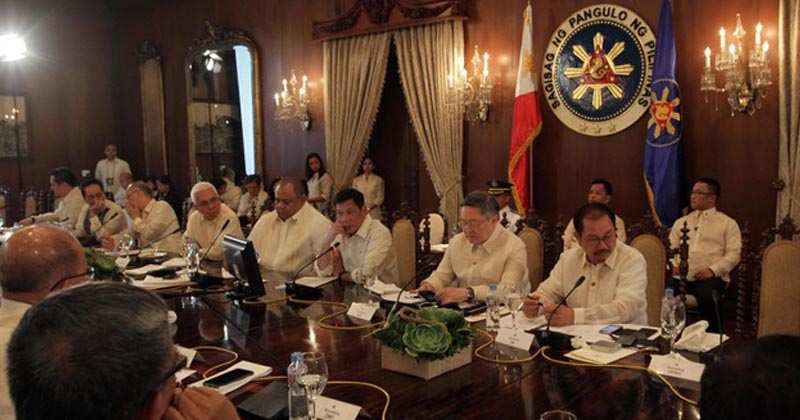 On Monday, July 4, President Rodrigo Duterte issued his first Executive Order (EO), requesting a restructure of the office of the President.
This move has been made by Duterte to give more refined and faster anti-poverty services to the people.
Cabinet secretary and former Majibojoc Bohol Mayor, Leoncio Evasco has been in-charged to take care of the over 12 agencies to evaluate existing poverty reduction programs and formulate more responsive campaigns.
Duterte's first EO reads, Executive Order Number 1 – "Reengineering the Office of the President Towards Greater Responsiveness to the Attainment of Development Goals"
The agencies that will be handled by Evasco are:
Cooperative Development Authority
Housing and Urban Development Coordinating Council
National Anti-Poverty Commission
National Commission on Indigenous Peoples
National Commission on Muslim Filipinos
National Food Authority
National Youth Commission
Office of the President-Presidential Action Center
Philippine Commission on Women
Philippine Coconut Authority
Presidential Commission on the Urban Poor
Technical Education and Skills Development Authority
These agencies, "shall primarily evaluate existing poverty reduction programs and if deemed necessary formulate a more responsive set of programs, complementing the existing ones channeling resources as necessary to reduce both the incidence and magnitude of poverty."
They are also to "develop specific programs and projects that seek to reduce poverty and improve the lives of the most vulnerable sectors of the society."
Proper allocation of resources and program implementation will be applied by these agencies.
Evasco was the President's campaign manager during the 2016 elections and has been his loyal allies since his mayoral yes in Davao City.