08 Jun

E-Konsulta: JRBGH Launches Online Medical Consultation Program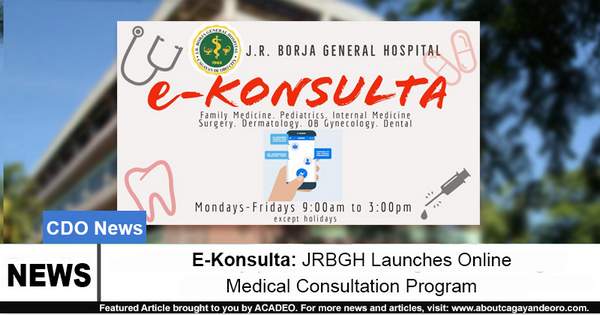 Mga higala! JR Borja General Hospital has launched its own online medical consultation program, aimed to provide free advice to people with less serious medical conditions while they are in their respective homes.
Called JRBGH Serbisyo Telekonsulta, or simply e-Konsulta, this program helps in decongesting city government hospitals in order for the medical staff to focus on coronavirus disease 2019 (COVID-19) and other cases. Also, this encourages physical distancing.
Visit JRBGH's e-Konsulta Facebook page for advice related to dermatology, family medicine, internal medicine, pediatrics, and surgey, during working days starting from 9:00 AM to 3:00 PM, except holidays.